ABOUT SAIGON BPO
SAIGON BPO is a Business Process Outsourcing (BPO) service provider focusing on data entry and document digitization in Finance, Banking and Insurance. Founded and directed by a group of experts with several years of experience in BPO, SAIGON BPO is dedicated to helping organizations focus on their core business via offering intelligent data processing solutions. SAIGON BPO commits to provide services with quick turnaround time, high data accuracy and confidentiality.
Our Services
SAIGON BPO specializes in data entry and digitization, included further services as records management.
We offer wide range of services:
WORKING PROCESS
We have built our processes professionally to manage and guarantee all aspects of product quality. Our clients can be completely satisfied with customized solutions of SAIGON BPO which result in an advanced business progress, increased revenue and competitive edge. 1

SAIGON BPO offers the best solution for clients 2

Receive documents/data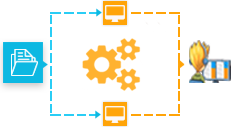 3

Data processing process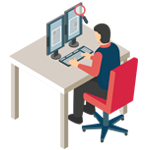 4

Quality control process 5
Transfer data to clients
PROJECTS REFERENCE
How to economically and effectively manage the large number of documents, invoices? BPO services of SAIGON BPO allow corporates to increase their flexibility in management and quality control as well as optimize capital and manpower.