Happy Re-Opening after Tet
After enjoying a break for the Lunar New Year (Tet) 2023 holiday, SAIGONBPO-ers were excited to be back at work. They exchanged greetings and lucky money to start the new year with a lot of happiness.
Let's take a look at the highlights from the re-opening day of Cat Year:
Take pictures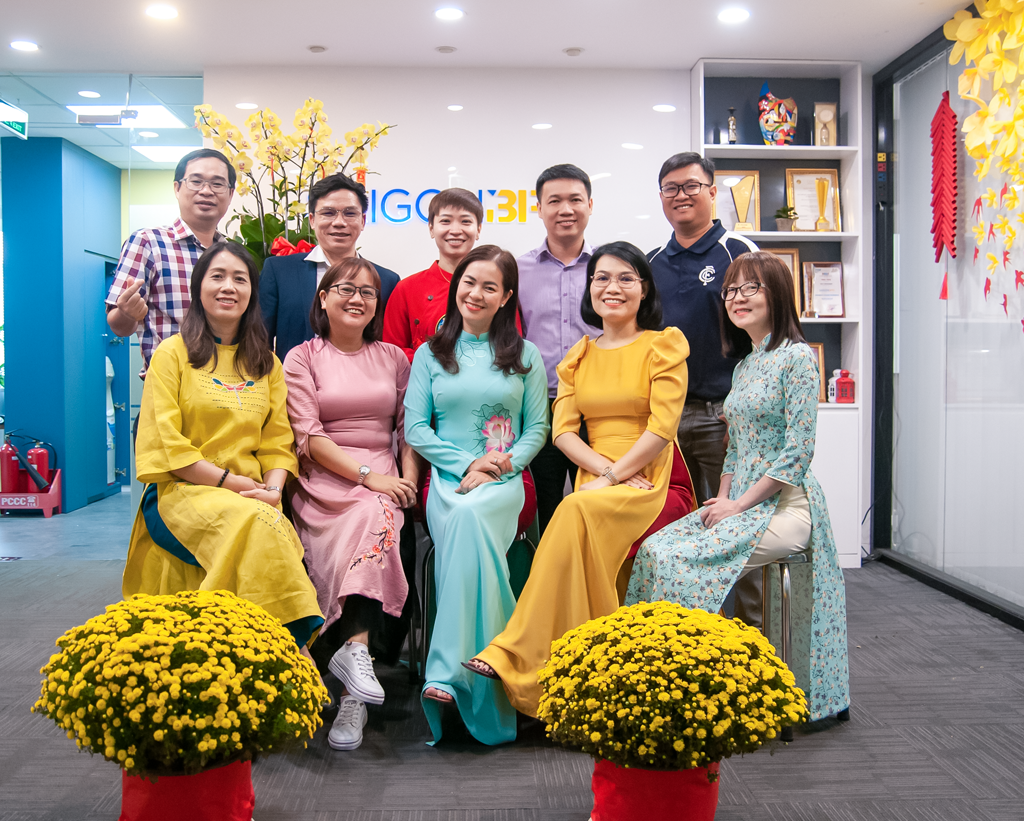 Board of Managers were happy and radiant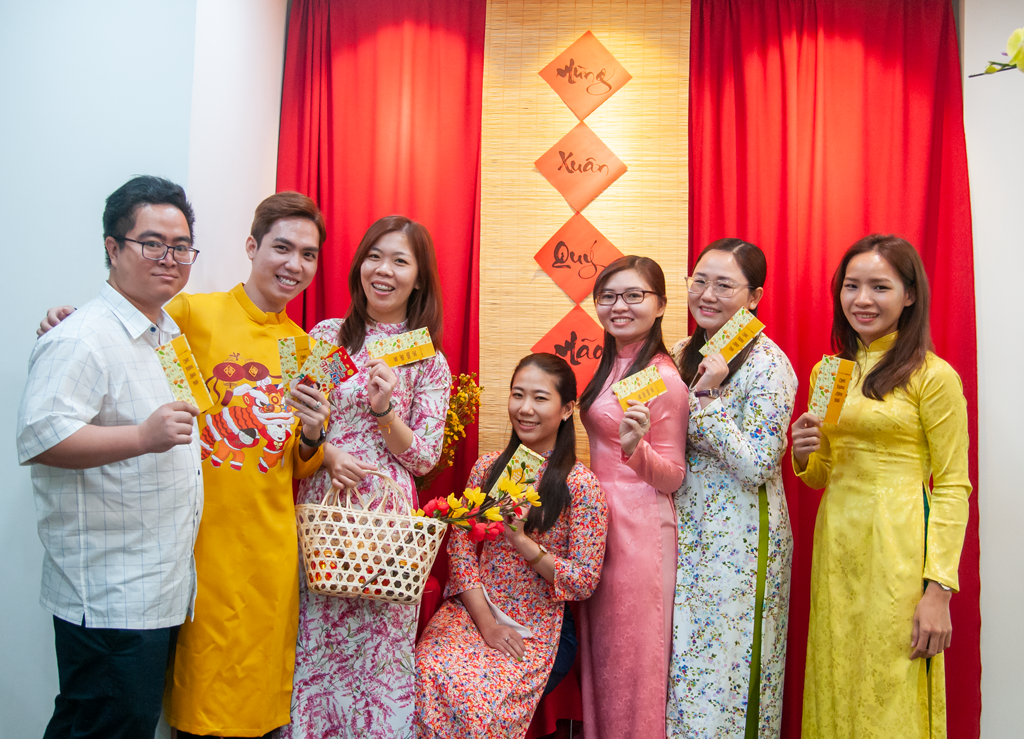 Ladies and gentlemen were graceful in ao dai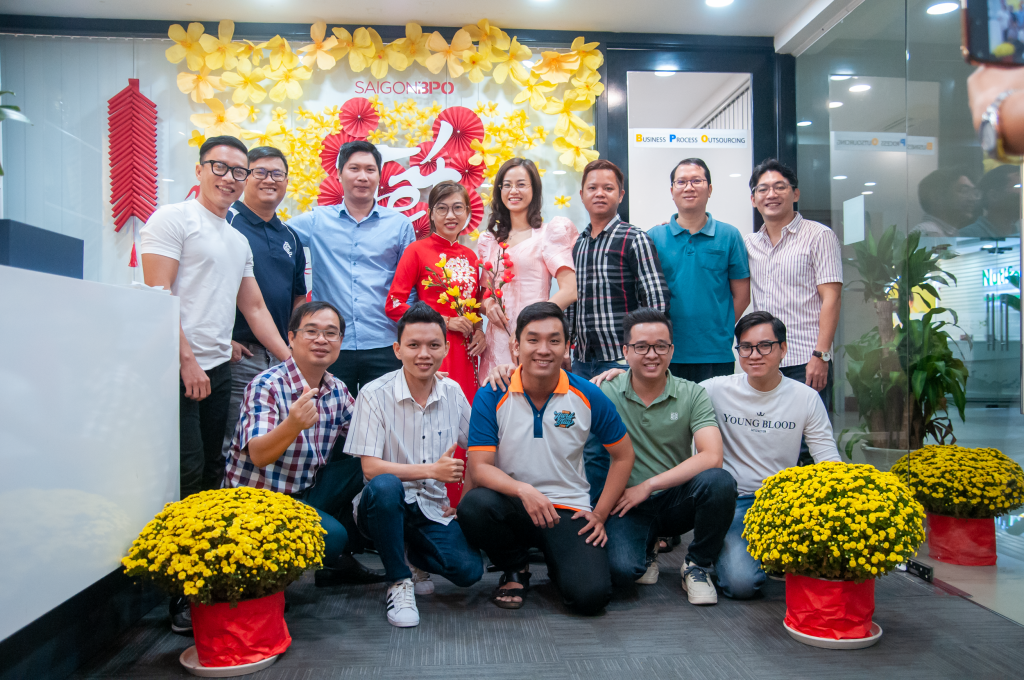 Be ready for the new beginning 
Receive lucky money
As a custom, SAIGONBPO prepared a lot of red envelopes as a lucky gift for all members on the opening day, wishing them a new year with security, good health and prosperity.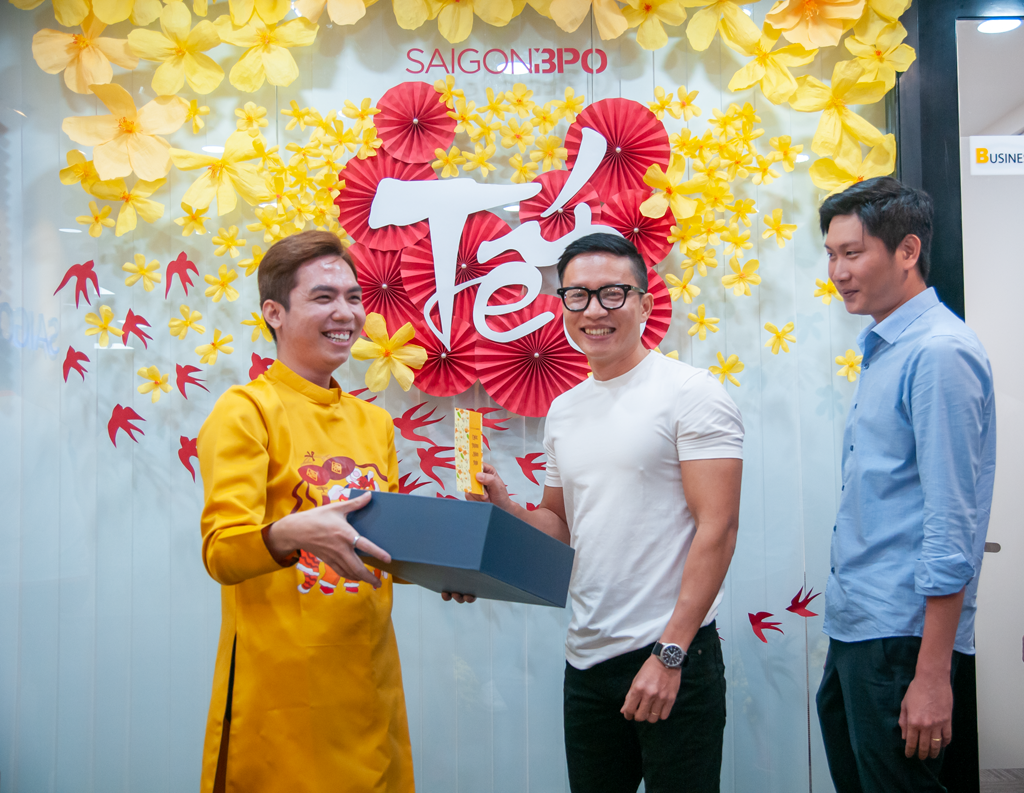 SAIGONBPO-ers were excited with "li xi"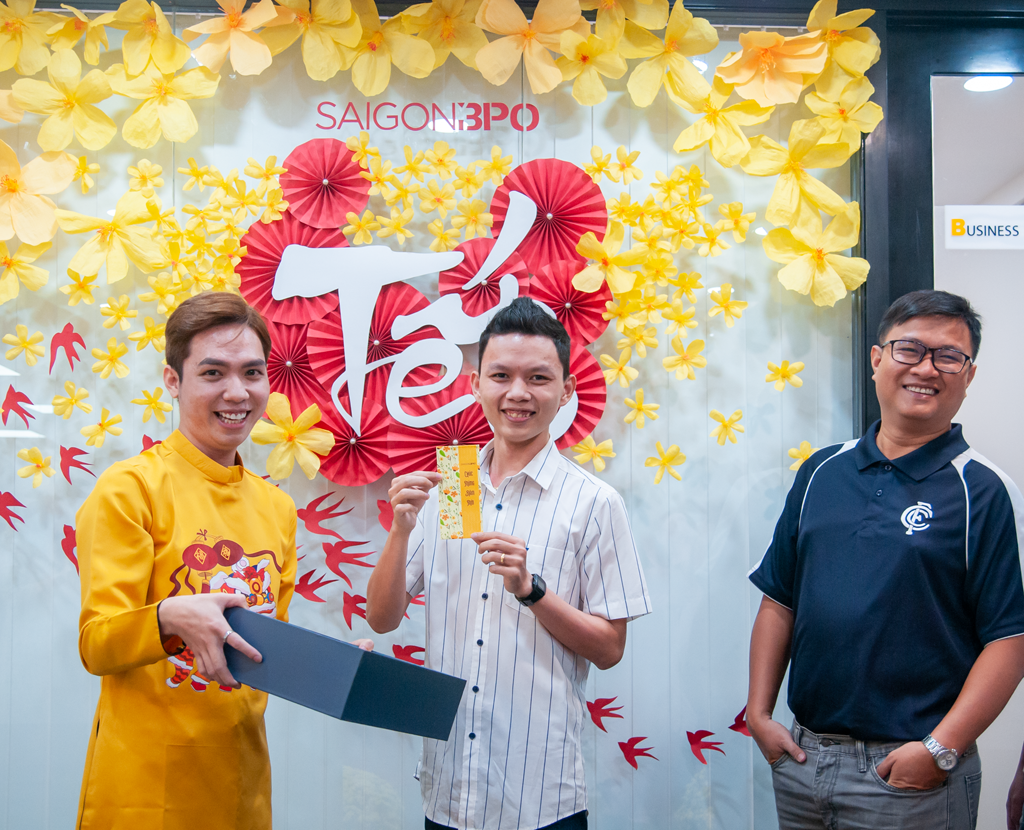 A happy year would come with the lucky money
Board Game: Roll the can to receive rewards
In addition to lucky money, SAIGONBPO-ers also received rewards when participating in the board game which brought a lot of joy.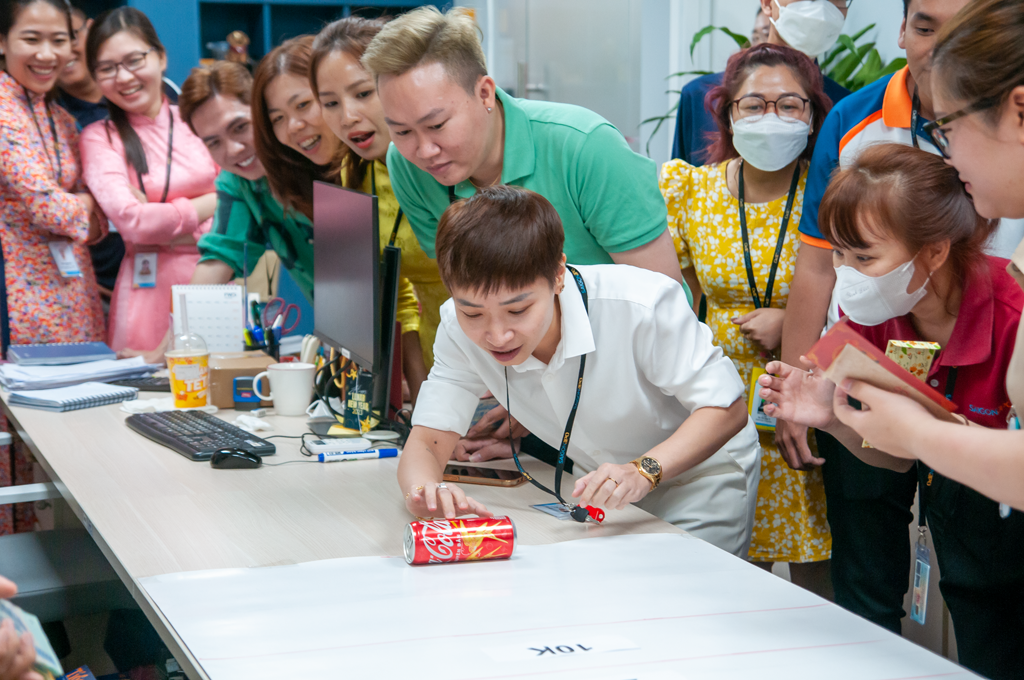 Focus to roll the can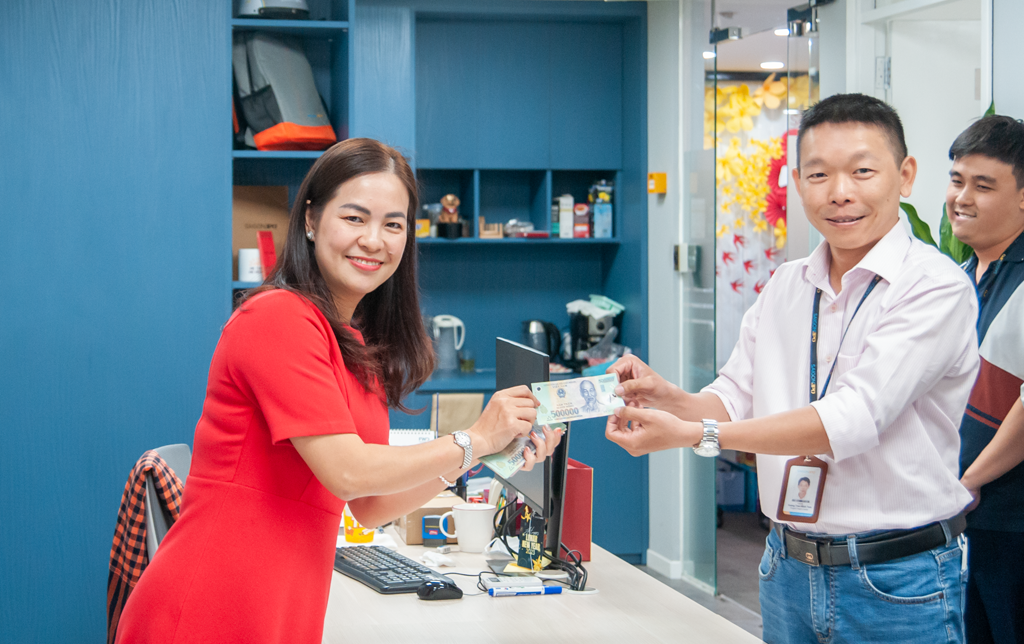 Get the reward by excellence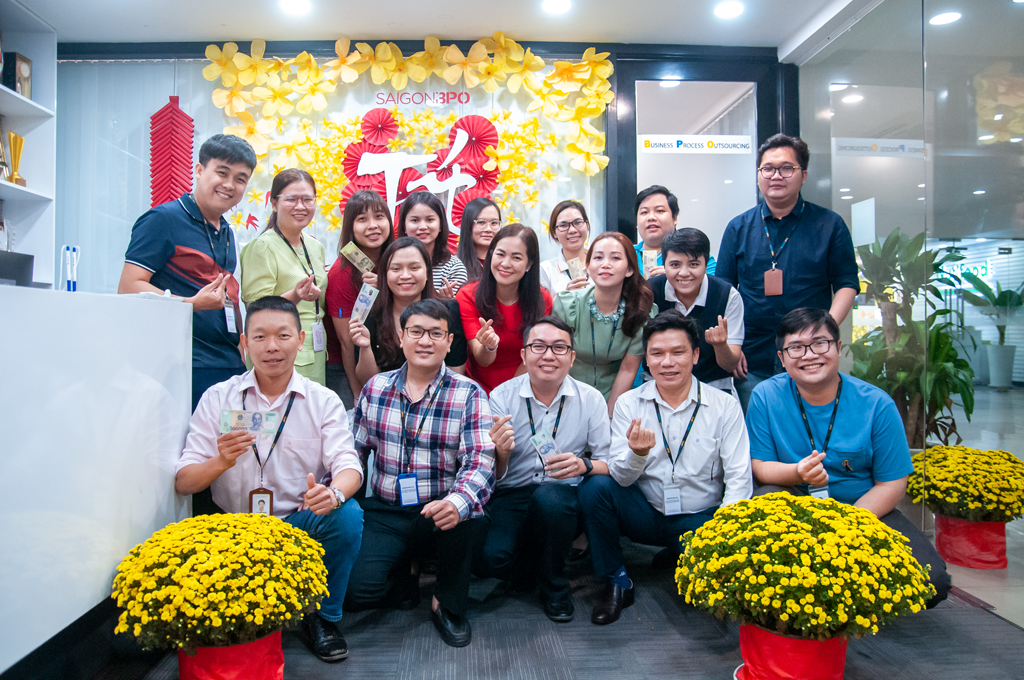 Mission complete!
The first working day after Tet was full of luck and joy. All members of SAIGONBPO were fully charged with energy and ready to conquer the Year of the Cat.