RECEIVE MID-AUTUMN GIFTS WITH SAIGONBPO
The 2022 Mid-Autumn had arrived!
The mooncake stalls were across the streets reminding us of the approaching of full moon festival.
The Mid-Autumn Festival would not be complete without the moon cake – a flavor associated with reunion, fullness and happiness. Understanding that, SAIGONBPO Trade Union had brought many moon cakes to Union members on August 16, 2022, wishing you all a sweet and complete Mid-Autumn Festival.

The Mid-Autumn Gifts from SAIGONBPO
The atmosphere of receiving Mid-Autumn gifts was extremely exciting. Let's take a look on the outstanding images of the event: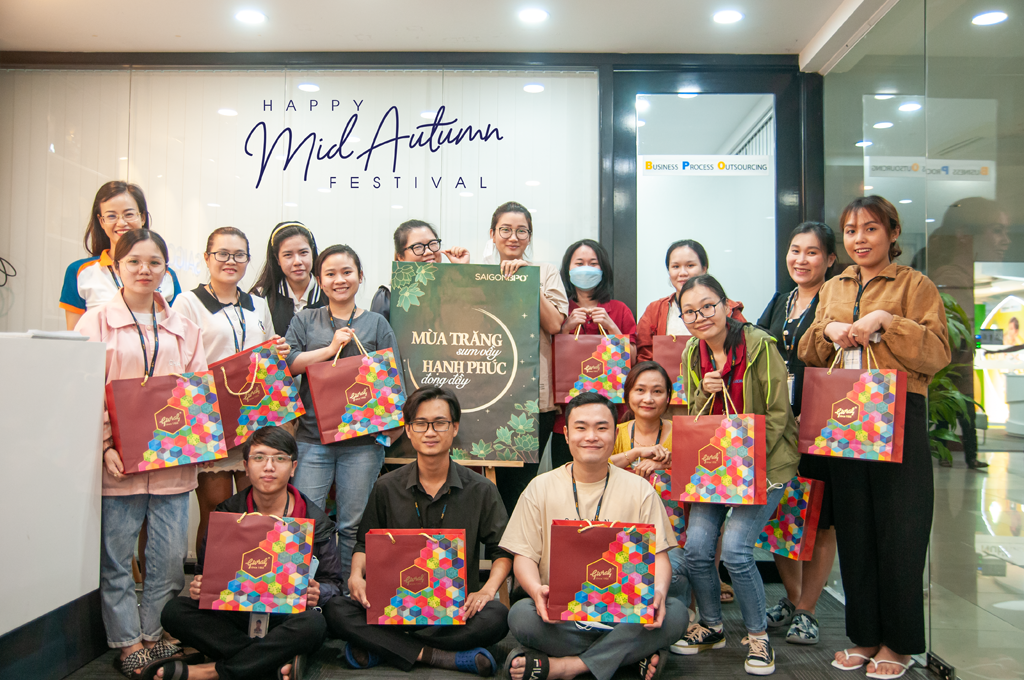 The beautiful gifts satisfied the expectations of the Trade Union members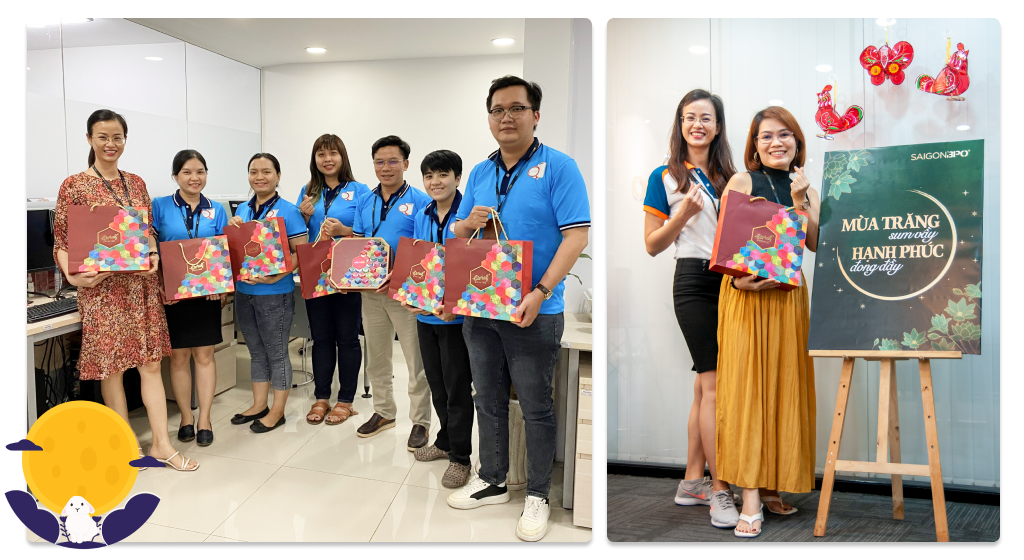 SAIGONBPO sent a lot of love in each box of moon cakes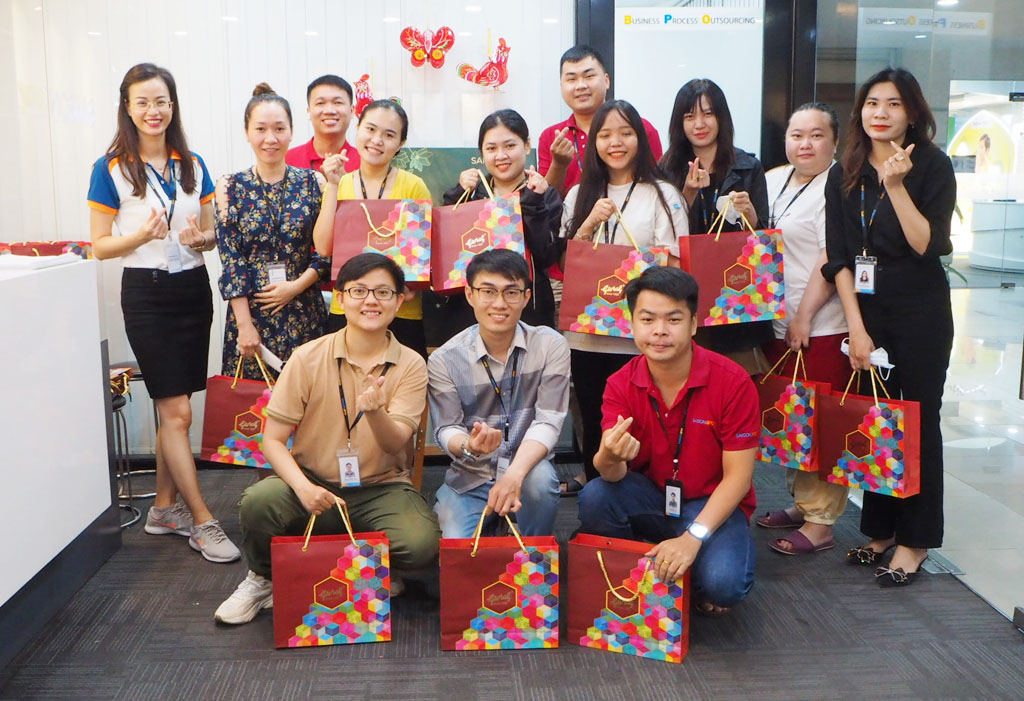 The Phone Underwriting Department was happy with the gifts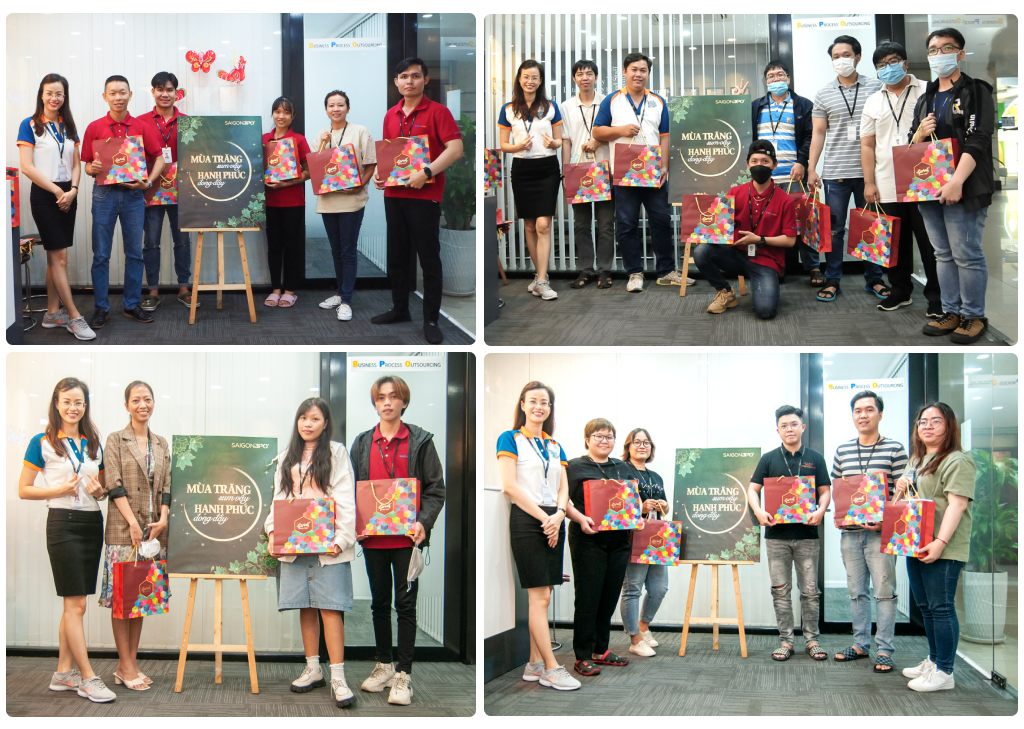 The gifts were presented for the care of the sender, warmed the receiver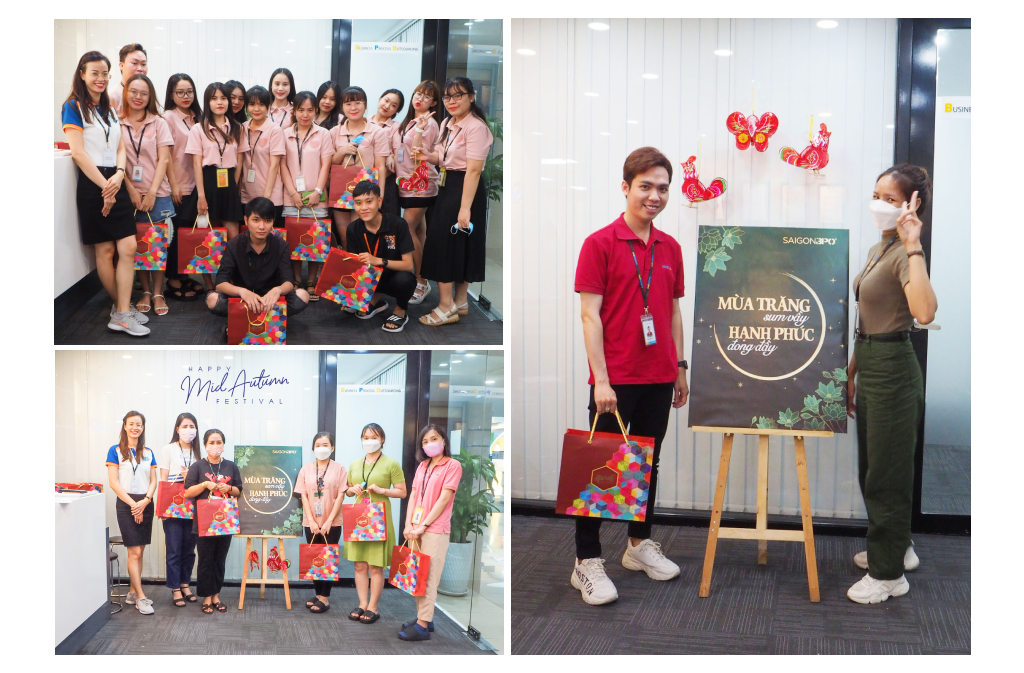 The Mid-Autumn Gifts made the season was more complete
Mid-Autumn Festival was here, SAIGONBPO believed that the cakes from SAIGONBPO Union had brought you a lot of joy in this season.
Wishing all of you a happy a very happy Mid-Autumn Festival with your loved ones.