The blood donation "heroes" of SAIGONBPO
The coming Lunar New Year, along with the outbreak of the Covid-19, made blood shortages worse. Therefore, SAIGONBPO cooperated with the Hospital of Blood Transfusion and Hematology of Ho Chi Minh City to organize a blood donation program on February 5, 2021. The activity was participated enthusiastically by the SAIGONBPO-ers.
To ensure safety, the organizers instructed volunteers to fully comply with regulations on Covid-19 prevention: wearing masks, making medical declarations, taking body temperature, etc. before donating blood.
The blood donation was carried out according to strict procedures to ensure the health of volunteers and blood quality. Let's take a look at the highlights of the activity: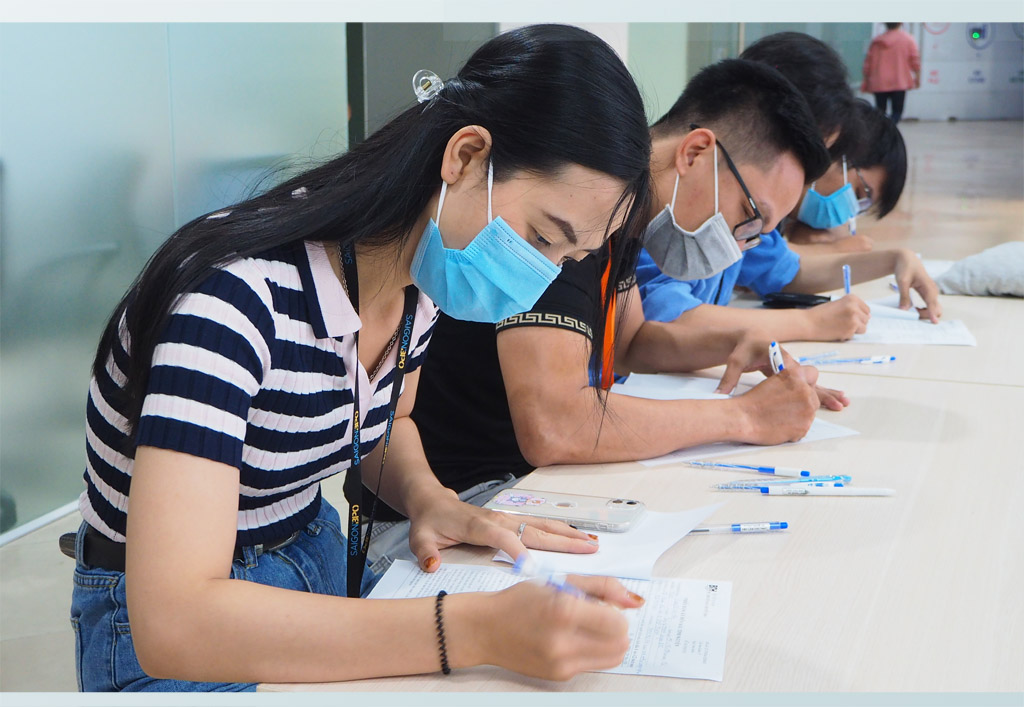 The volunteers filled in the registration and medical declaration forms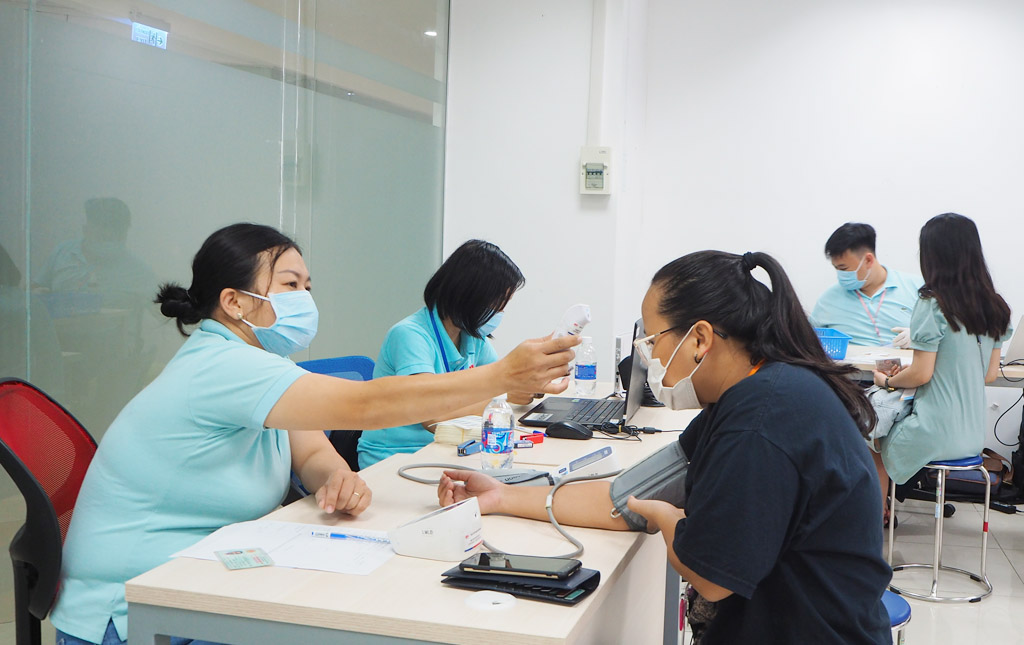 The volunteers had their temperature, blood pressure, and weight checked before proceeding to the next steps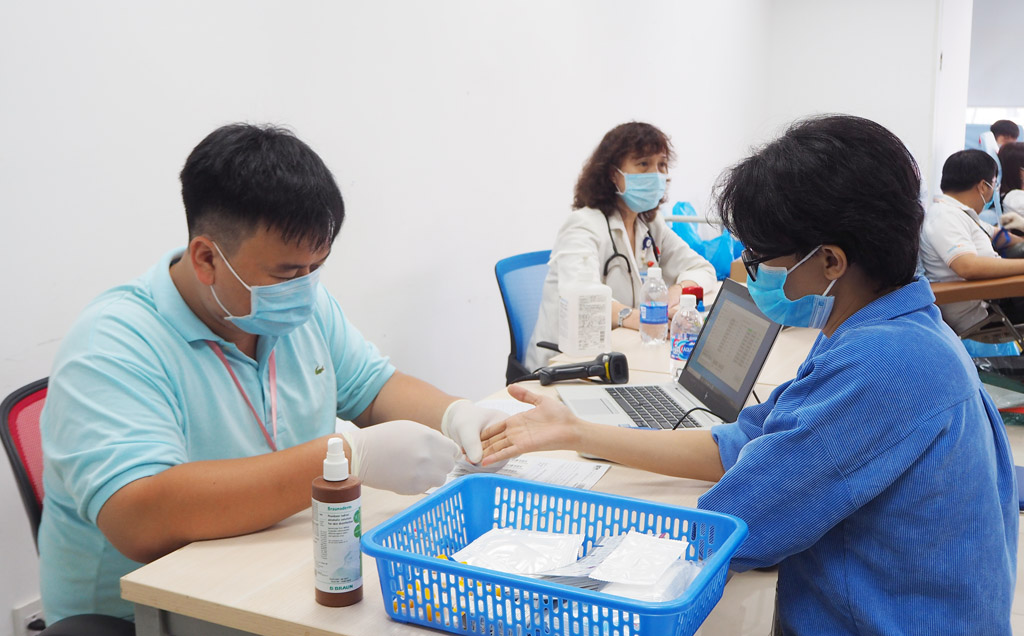 The volunteers got rapid tests to ensure that they were eligible to donate blood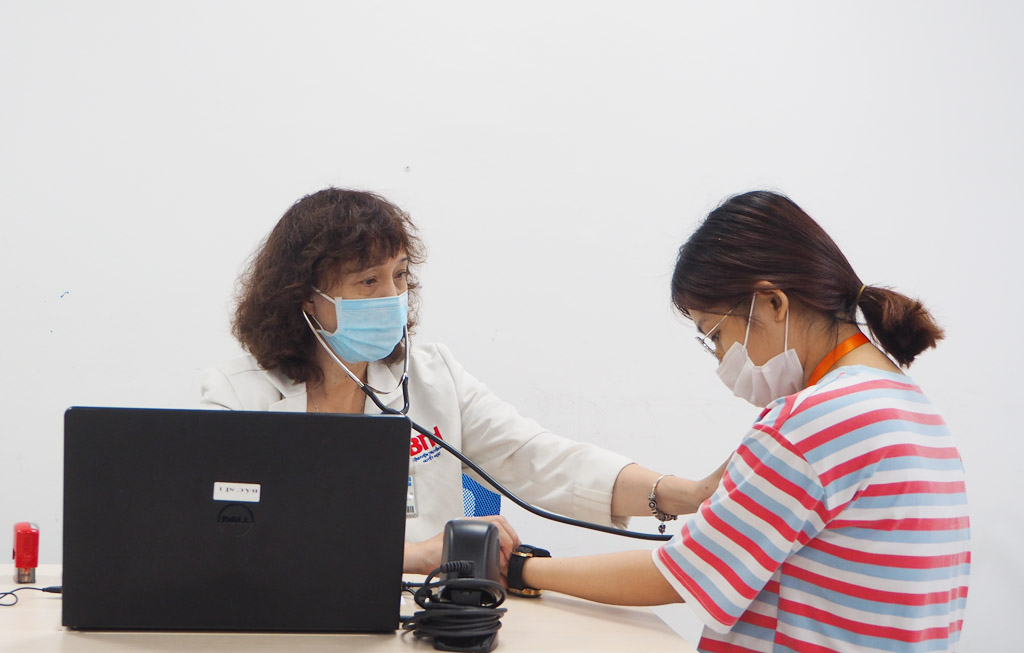 Health checked and consultation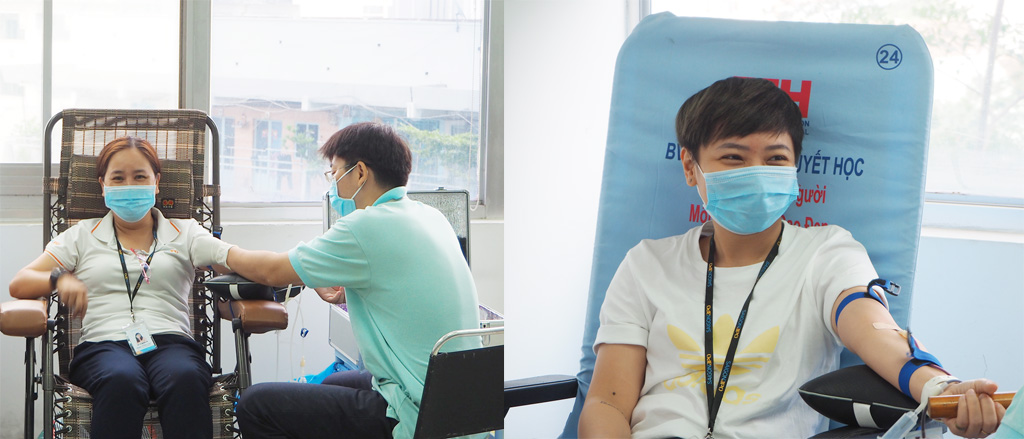 One time blood donation would help 3 patients that made Ms. Kim Tuyen – Head of Data Operations and Ms. Ngoc Ha – Telesales Supervisor so happy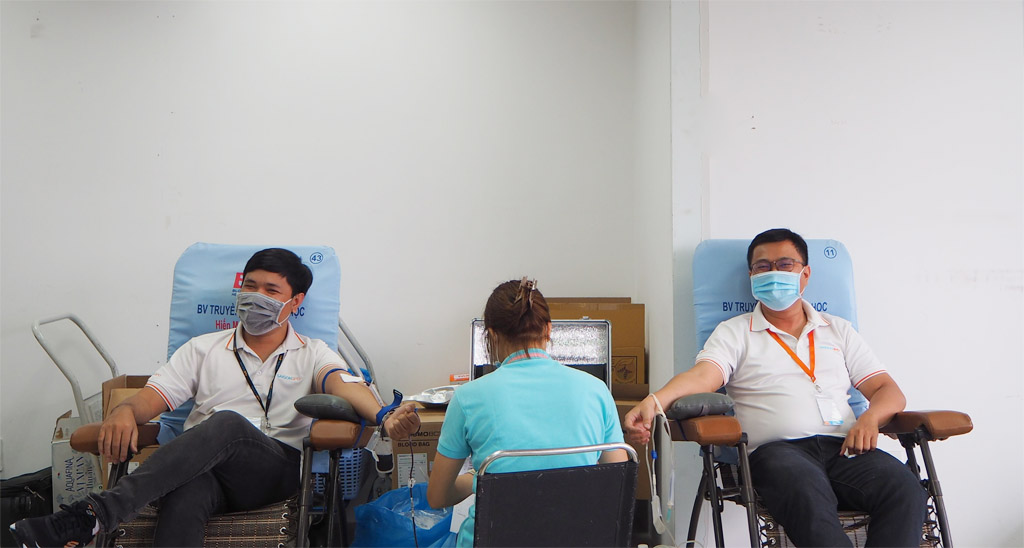 2 "heroes" of the Software Development Department look radiant with the blood donation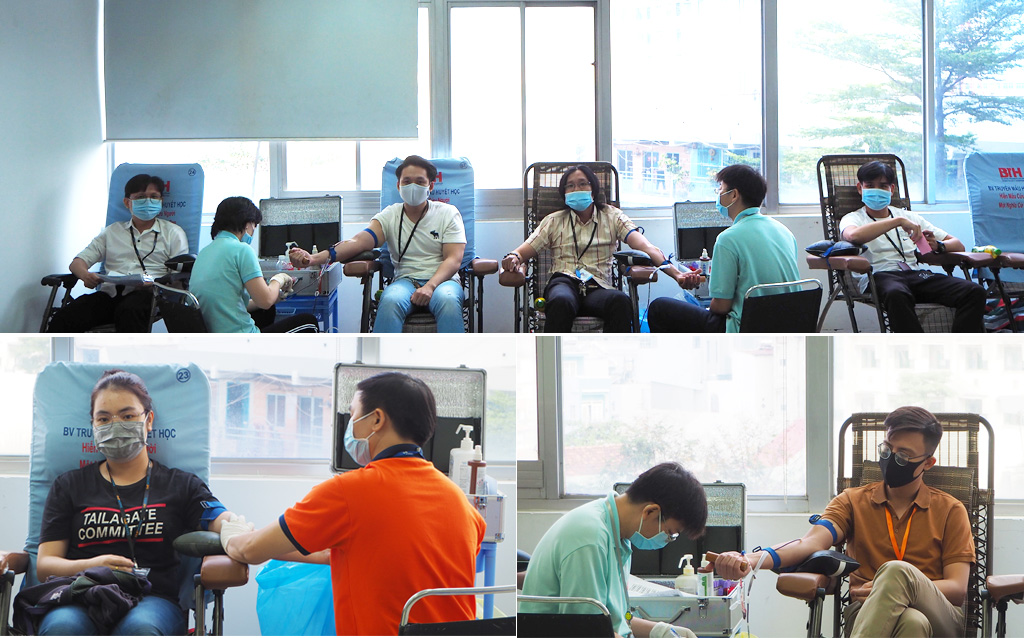 Giving blood was giving life, so there was nothing to hesitate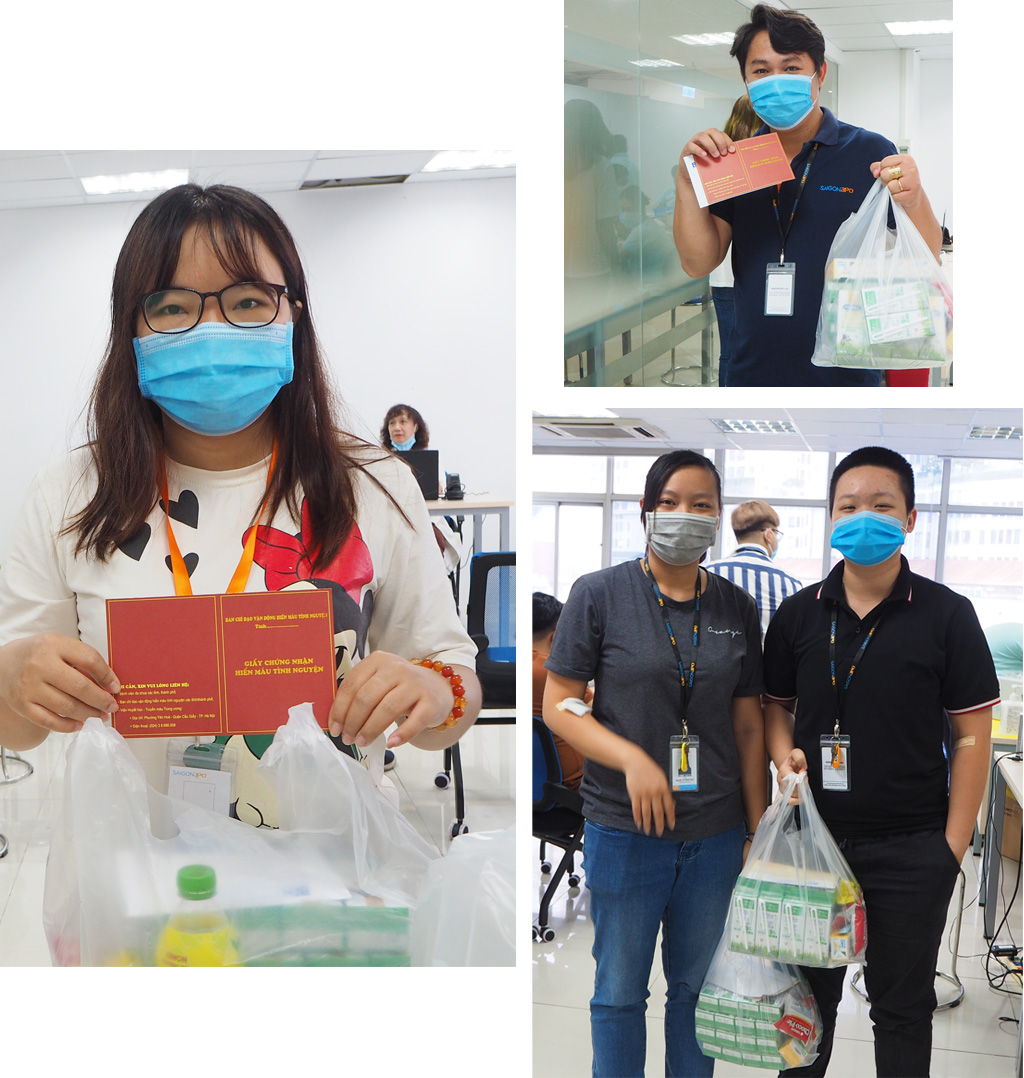 Gifts for health after the blood donation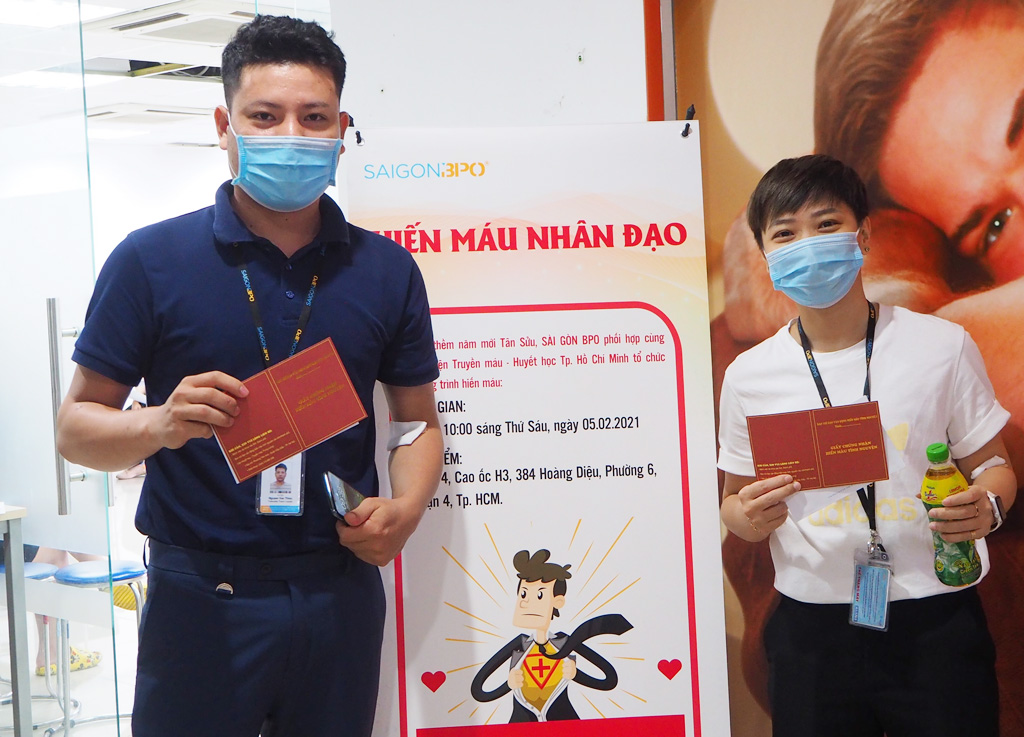 Proud of SAIGONBPO's volunteers
The blood donation activity closed in the happiness and pride of SAIGONBPO's members who supported saving life and bring hope to the patients. Donating blood was more than a noble gesture and the volunteers were the "heroes" of the patients.
As a professional BPO service provider, SAIGONBPO always focuses on social activities. In the coming time, SAIGONBPO will continue to organize social responsibility activities to spread a positive message to the community: To live is to give.