CELEBRATE THE 6TH ANNIVERSARY OF SAIGONBPO
On May 25, 2022, SAIGONBPO officially welcomed an important milestone: 6 YEARS OF ESTABLISHMENT. On this special occasion, the company organized birthday activities, bringing a lot of joy and excitement to all members.
After 6 years of development, SAIGONBPO has conquered many challenges and confirmed its position as the leading BPO service provider for Finance – Banking – Insurance. That success is the result of the tireless and enthusiastic effort of all employees. Therefore, the activities held on the anniversary are also deep gratitude to all staff, thank you for their accompany and effort to the growth of the company.
Let's look at the outstanding images on SAIGONBPO's birthday:
Check in at the birthday backdrop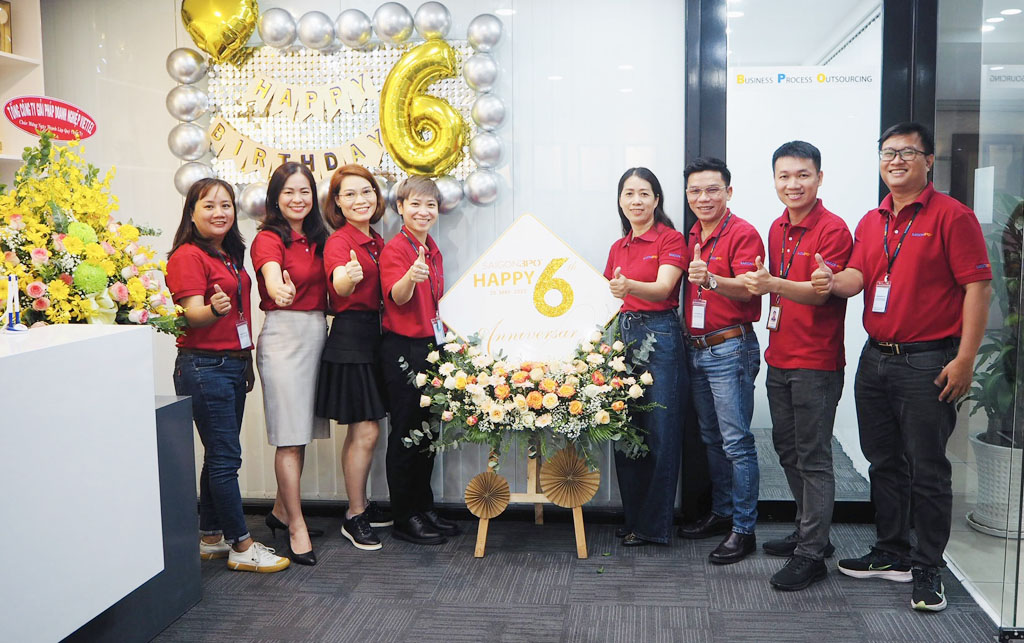 The Board of Managers is happy on this special day

In the uniform, the members check in at the colorful reception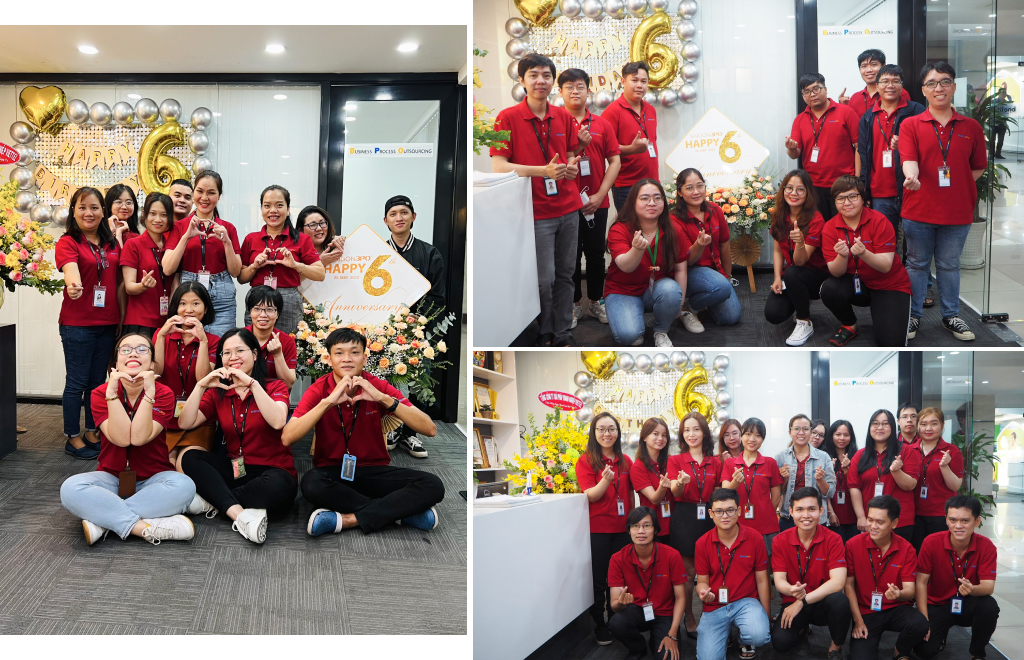 Sign heart – Love SAIGONBPO so much
Enjoy the Happy Lunch
For the birthday party, SAIGONBPO brings to all members a happy lunch with delicious rice, crispy fried chicken, fresh salad, and soft drinks.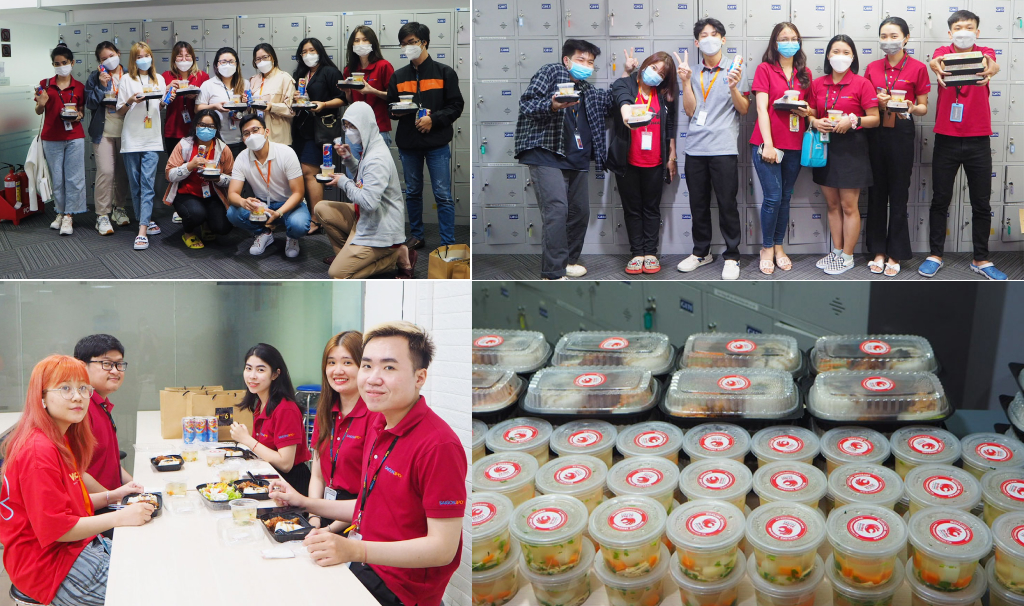 Customer Service Agents enjoy the lunch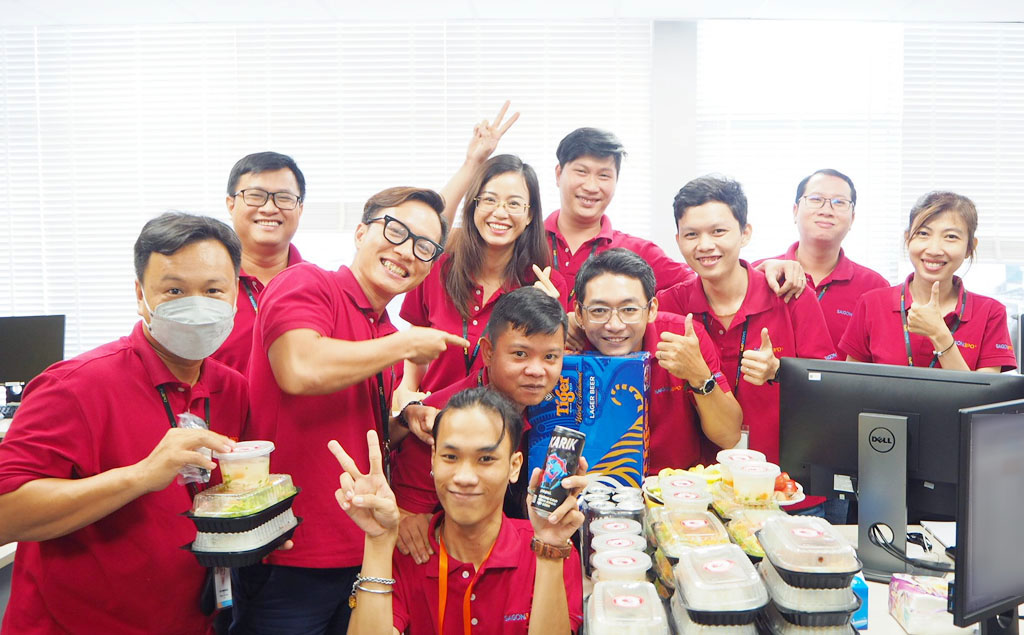 Ready to toast (the beer is for illustrative purposes only)
Receive gifts
The gift that the company gives you is a lovely helmet with a bold SAIGONBPO imprint.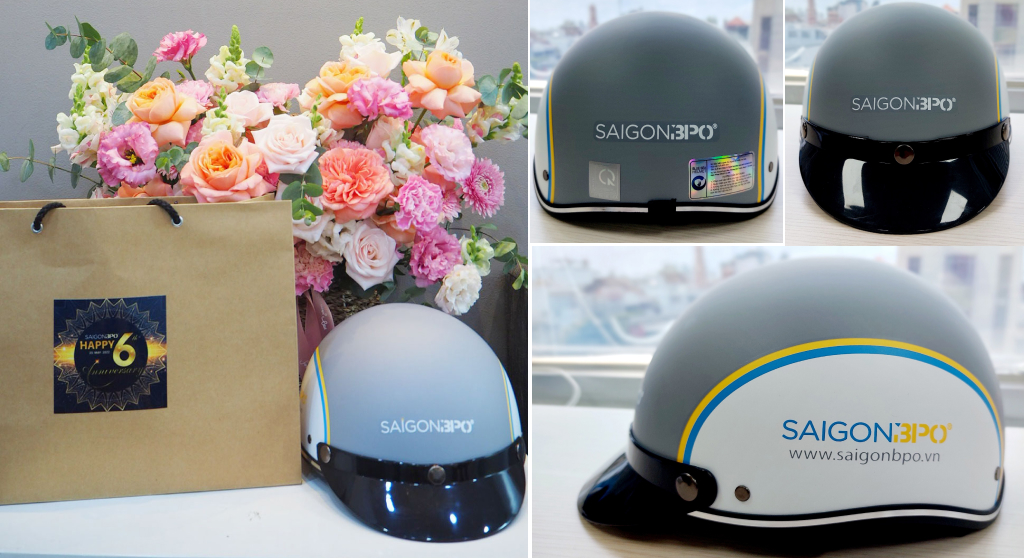 The present of the year at SAIGONBPO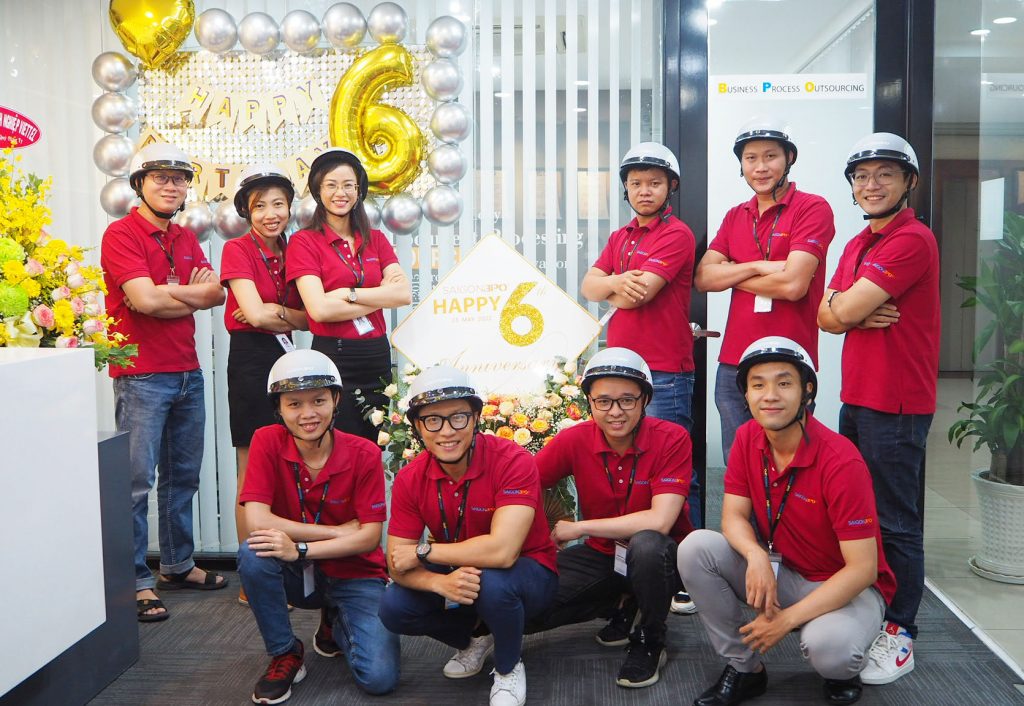 Not receiving cachet, but the IT and Programming department is still enthusiastic to be the face of the SAIGONBPO's helmet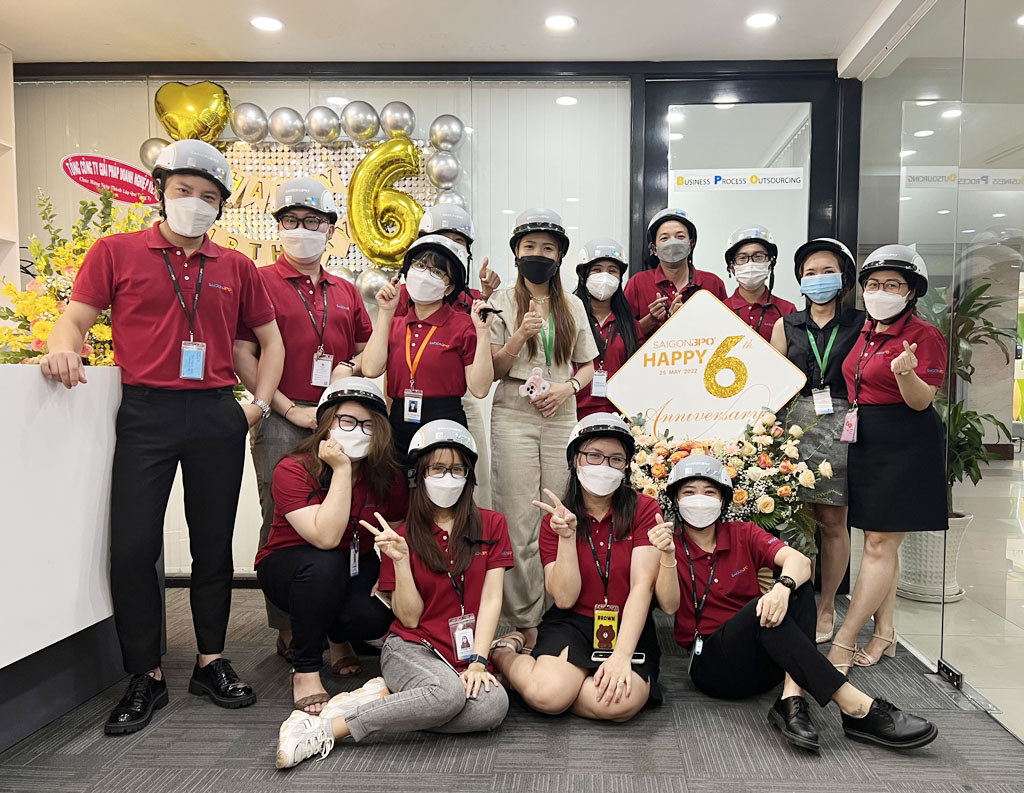 Let's try on a new hat!
The 6th birthday of SAIGONBPO took place very excitingly and happily, the members had a beautiful background to take pictures, delicious food to enjoy, and gifts to take home. This is also an opportunity for all to look back on the past journey as well as feel the company's care. Since then, each staff will try to work even harder to bring SAIGONBPO to new heights.
HAPPY 6TH SAIGONBPO ANNIVERSARY