COMPANY TRIP 2022: THE JOURNEY TO ROCK THE MEKONG DELTA OF SAIGONBPO
On May 14&15, 2022, SAIGONBPO successfully organized the Company Trip 2022 in Can Tho City and Ben Tre Province on the occasion of its 6th anniversary. After 2 years of absence due to the Covid-19 pandemic, the company trip of SAIGONBPO returned with the joy and anticipation of all members.
With many interesting activities, Company Trip helped SAIGONBPO-ers regenerate energy after hard-working days. Let's look back at some of the highlights from the event!
Join Team Building wholeheartedly at Ong De Ecotourism Village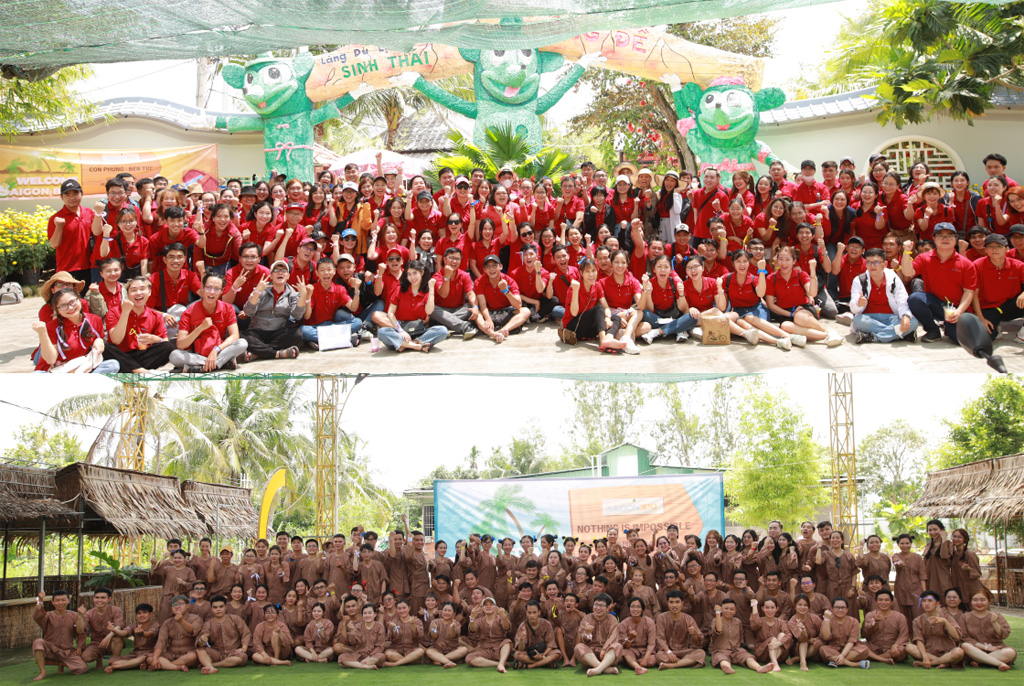 Nearly 200 SAIGONBPO-ers were enthusiastic and ready to participate in Team Building. Let's go!
Solidarity, enthusiasm, and a spirit of not being afraid of challenges were the key to helping all members to complete the Team Building easily.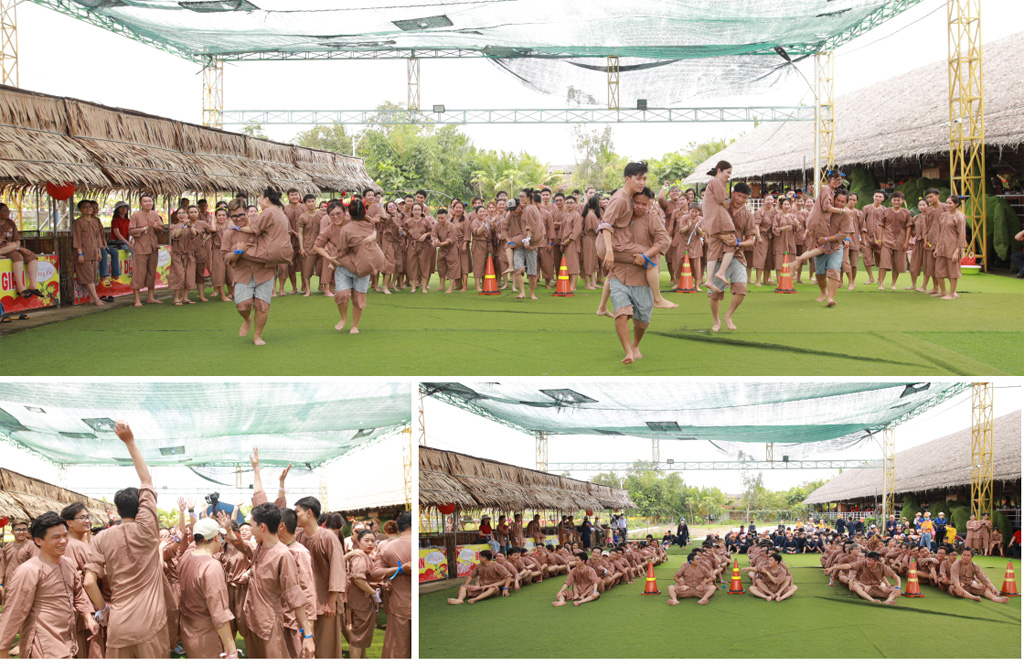 The members had an exciting warm-up with interesting games: jumping with the captain, collecting eggs, etc.
SAIGONBPO-ers were also very excited about folk games in the water such as going on a seesaw, catch fish…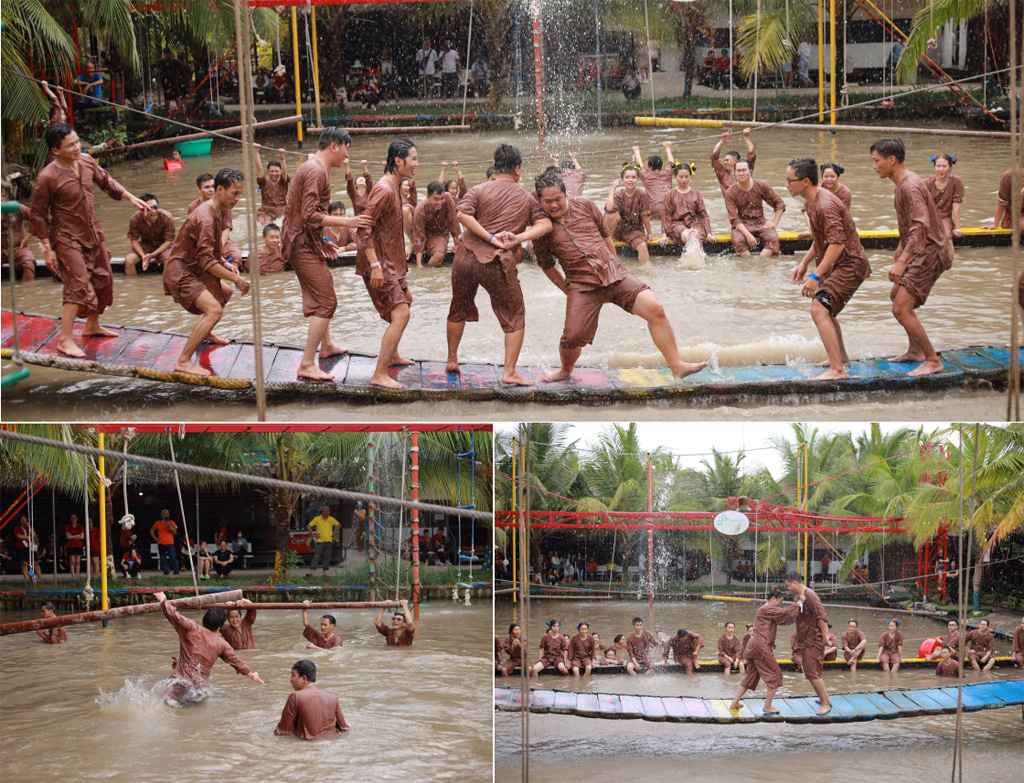 Wet or muddy is not a problem with SAIGONBPO-ers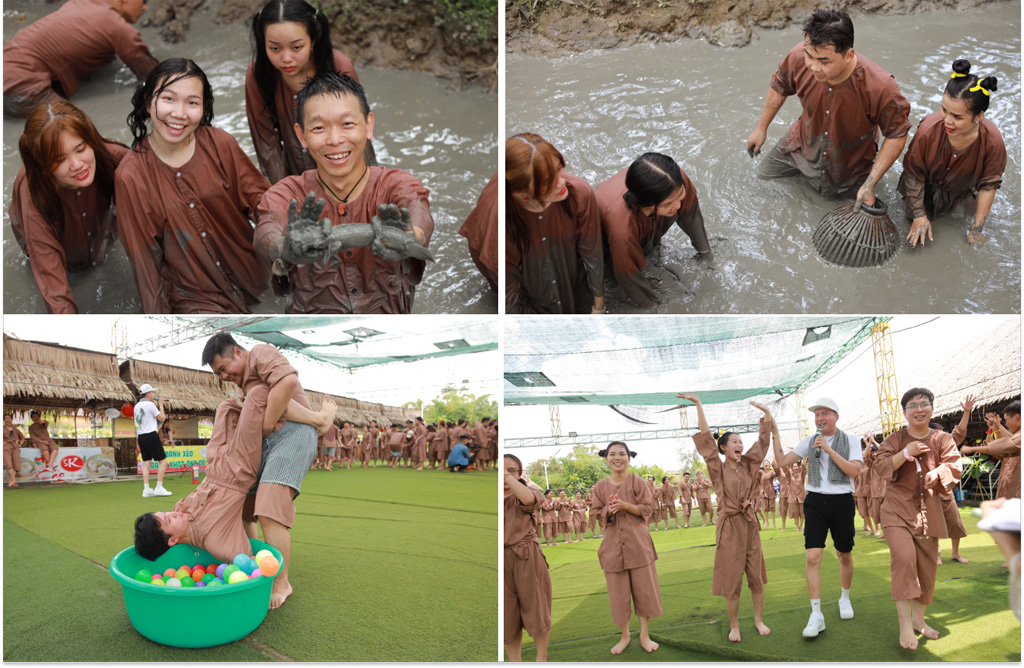 The spirit of "work hard, play hard" was here!
Boom with Gala Dinner 2022
After Team Building, SAIGONBPO members dressed in beautiful clothes attended Company Trip's dinner party at Muong Thanh Luxury Can Tho Hotel.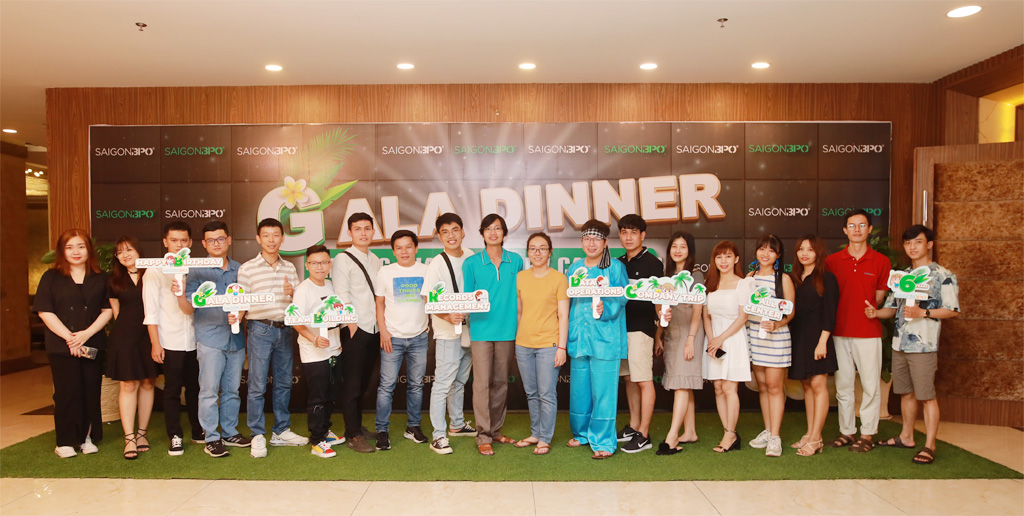 Check-in Gala Dinner
Gala Dinner brings comfortable relaxing moments, members have the opportunity to unleash and confidently express their personalities. Opening the party night was a fashion contest called "Let's Rock the Mekong Delta". The group of competitors made the whole audience "faint and faint", cheering non-stop with impressive and unexpected performances.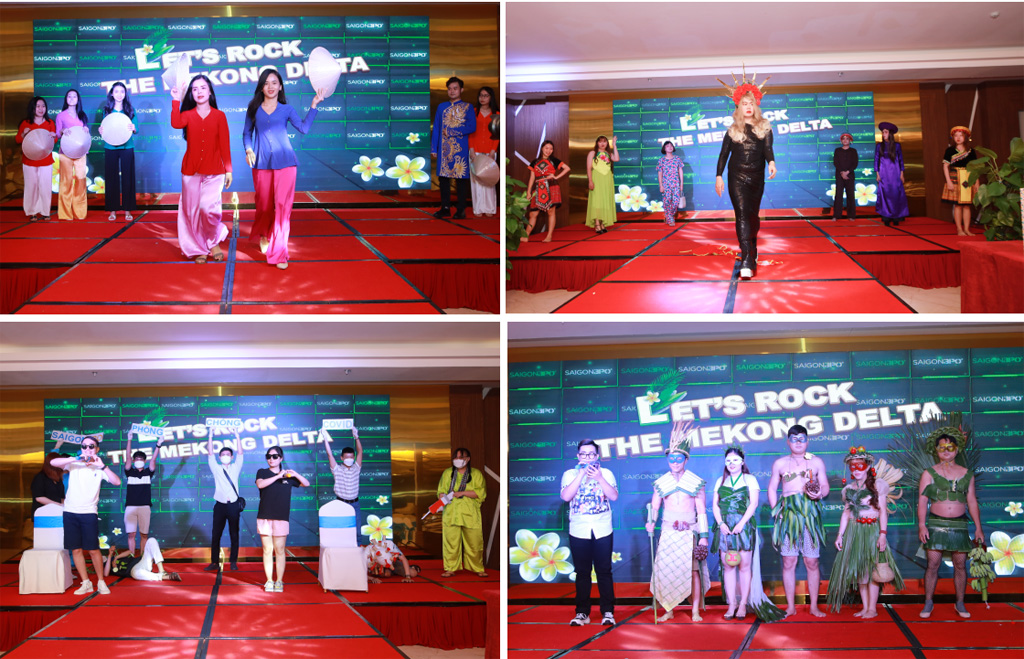 4 performances brought a fun and exciting atmosphere to the party
All members of SAIGONBPO celebrated the 6th birthday of SAIGONBPO together. 6 years had been a long journey, with many emotions and ups and downs, but the important thing is that we are still together, united, and trying to make SAIGONBPO develop strongly.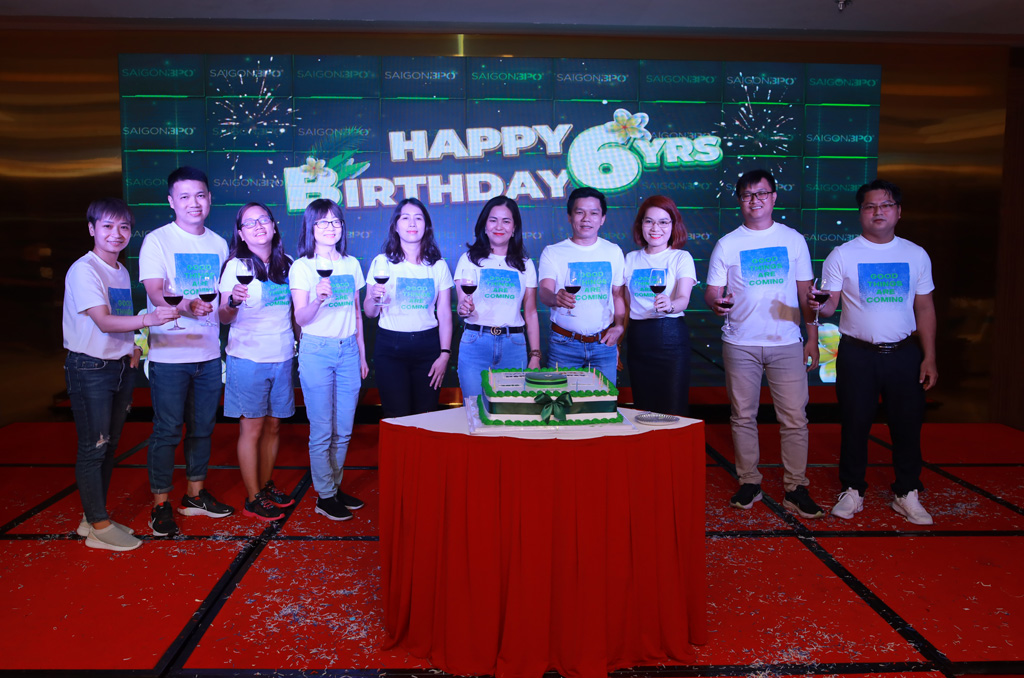 SAIGONBPO's managers cheered to congratulate the company's birthday
SAIGONBPO-ers enjoyed delicious food while participating in exciting and exciting stage games.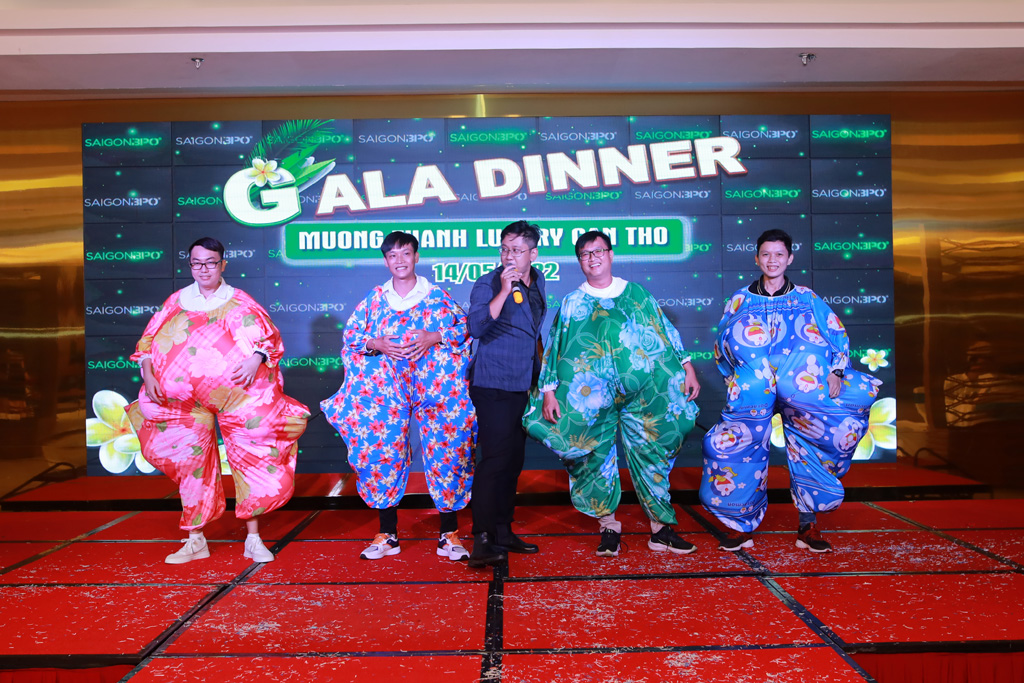 4 geniuses had just been enthusiastically fattened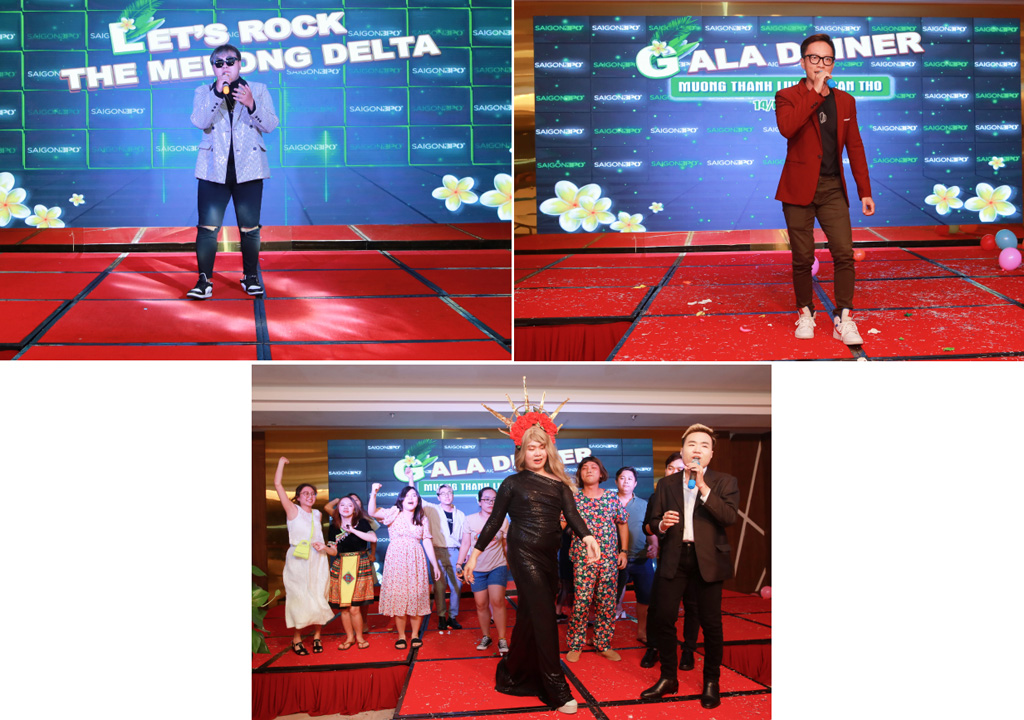 Gala Dinner also entertained the members with vibrant "homegrown" musical performances, boldly imprinted with SAI GON BPO.
The party was also an opportunity for SAIGONBPO to honor individuals who have attached and devoted their 5 years of youth to the company.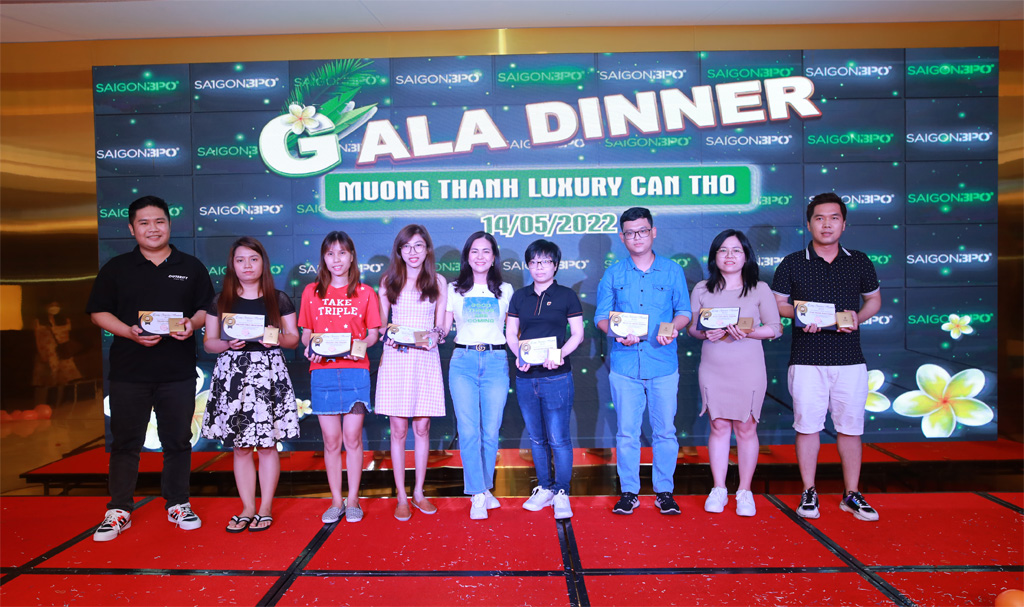 Ms. Nguyen Thi Phuong Thao – Director of SAIGONBPO presents a valuable gratitude gift to the employees who got Long Service Award 
Phần công bố, trao giải Team Building và cuộc thi Let's Rock the Mekong Delta làm cả khán phòng hồi hộp và hò reo không ngớt.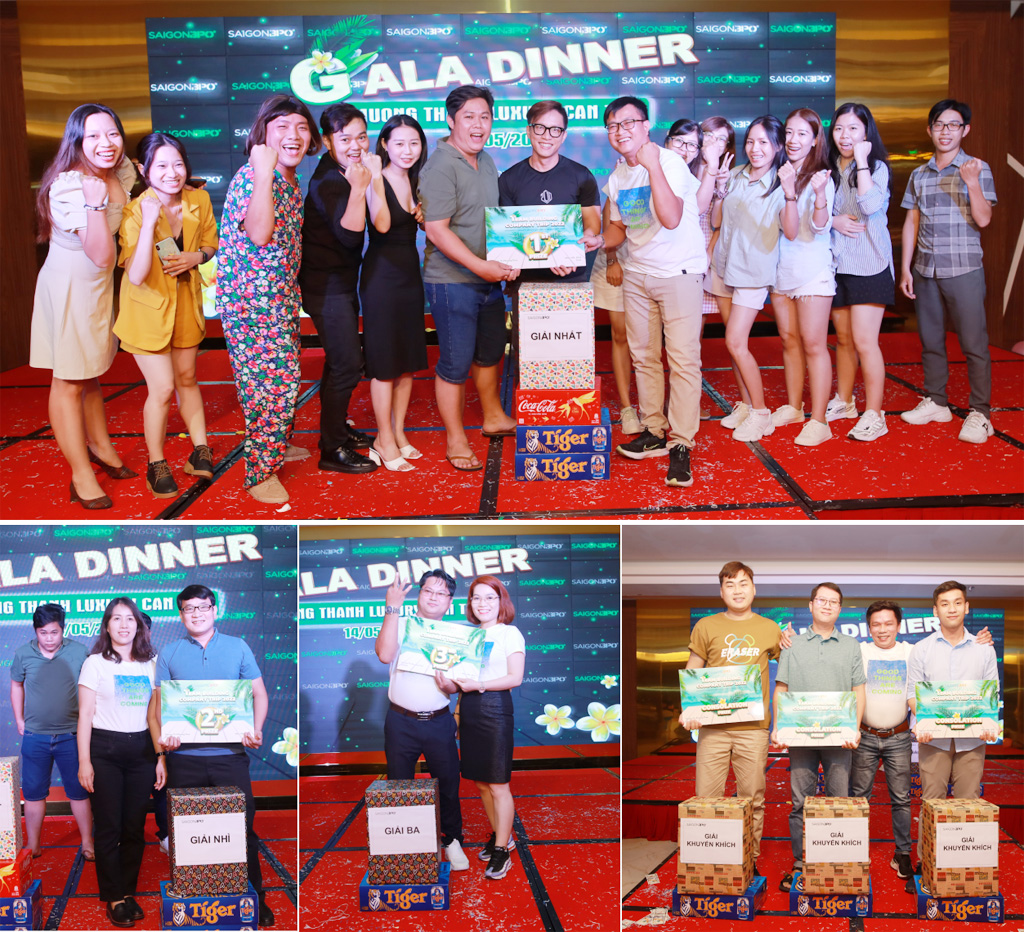 Congratulations on the winners of Team Building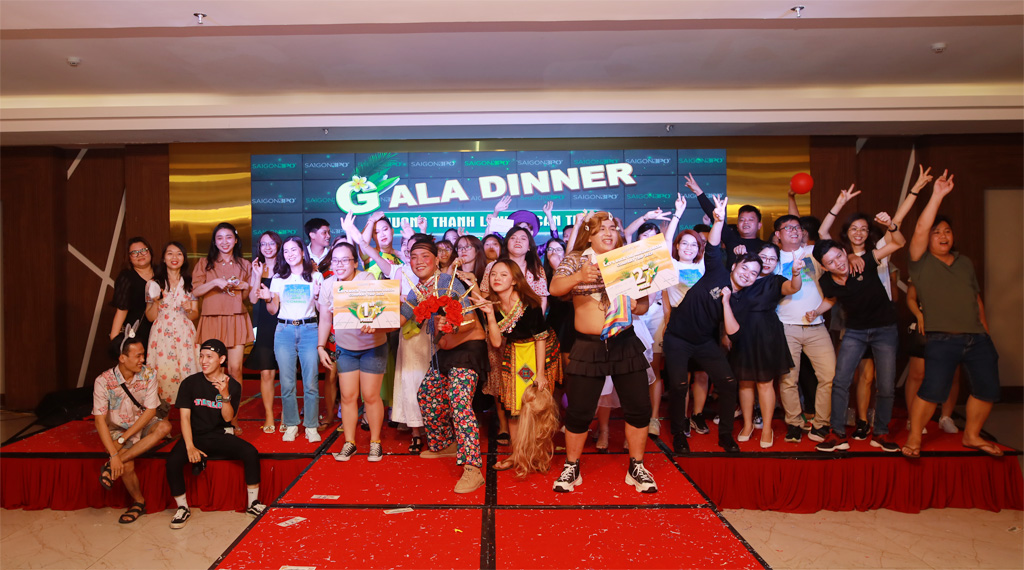 The results of the fashion contest "Let's Rock the Mekong Delta" exploded the Gala Dinner stage
Floating on the river, sightseeing, exploring the Mekong Delta
On the morning of May 15, 2022, SAIGONBPO dressed up to visit Cai Rang floating market – a typical cultural feature of Can Tho.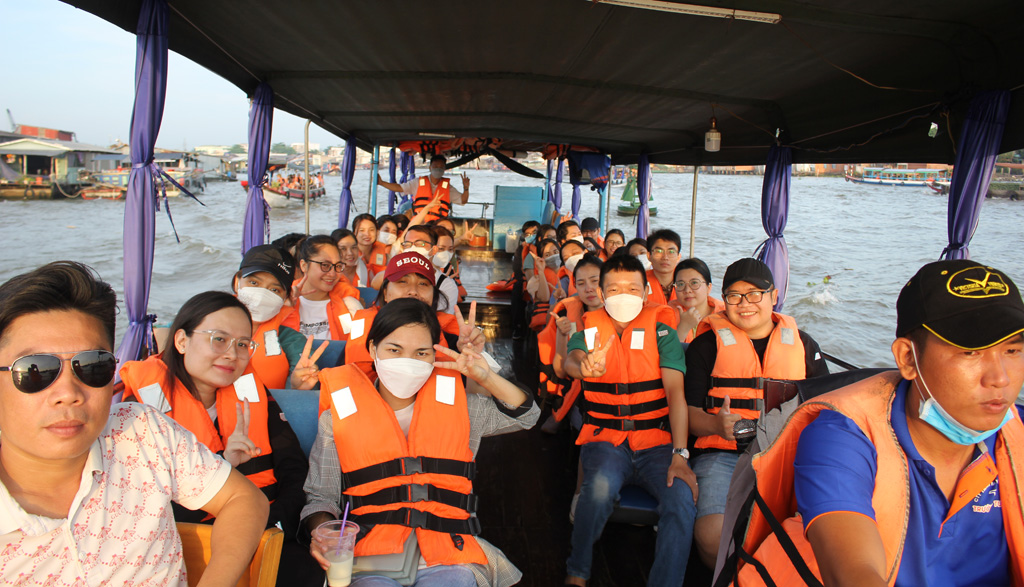 On the way back to Ho Chi Minh City, SAIGONBPO-ers visited Thoi Son Island and Phung Island with activities: enjoying honey tea, watching coconut candy process, being on hand-rowing boat…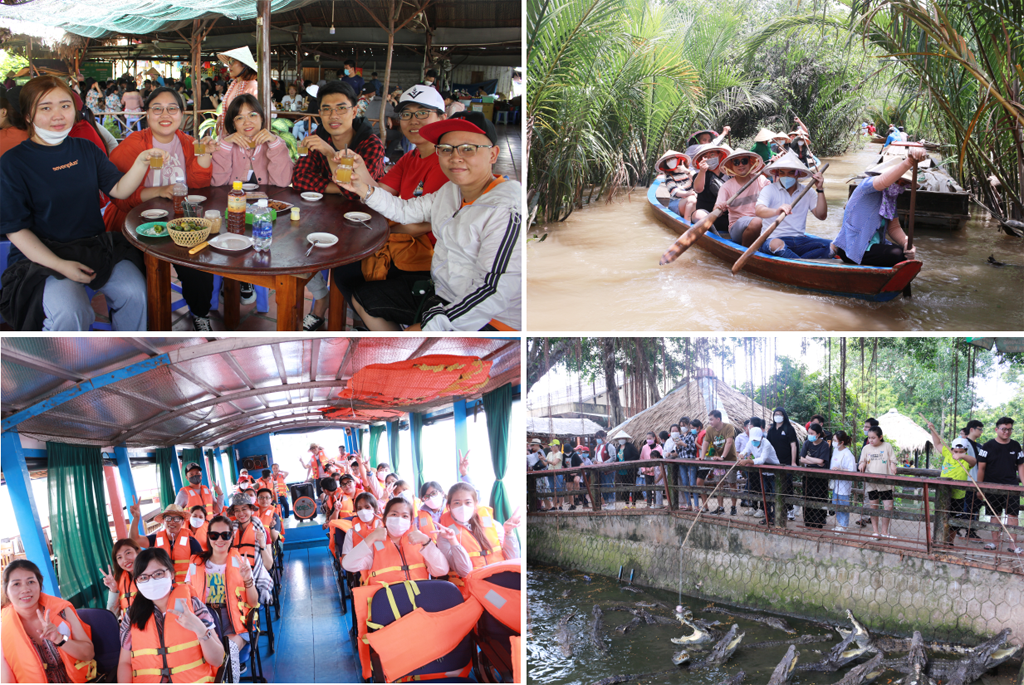 The Company Trip closed with a lot of fun and emotions. The trip had connected, increased solidarity among the members, helped all relax… so that the fire of enthusiasm is always burning. Understanding the concern of the company, all members of SAIGONBPO are more determined, try their best in their work to bring the company to new successes.
Hope that Company Trip 2022 is one of the happiest, loveliest, and most wonderful memories that SAIGONBPO members experienced together. See you at the next big events of SAIGONBPO.