Excellent employees of SAIGONBPO enjoy the happy summer days in Phu Quoc Island
In early April 2021, SAIGONBPO held a three-day trip to Phu Quoc Island for excellent employees. The trip was a reward that the company exclusively give to the top employees for their dedication and outstanding achievements at work.
Phu Quoc Island is a paradise of relaxation with beautiful beaches, delicious food, luxurious resorts, and countless interesting tourist attractions. The excellent members enjoyed all the essence of the island with a lot of fun. Let's see how the top SAIGONBPO-ers explore Phu Quoc Island!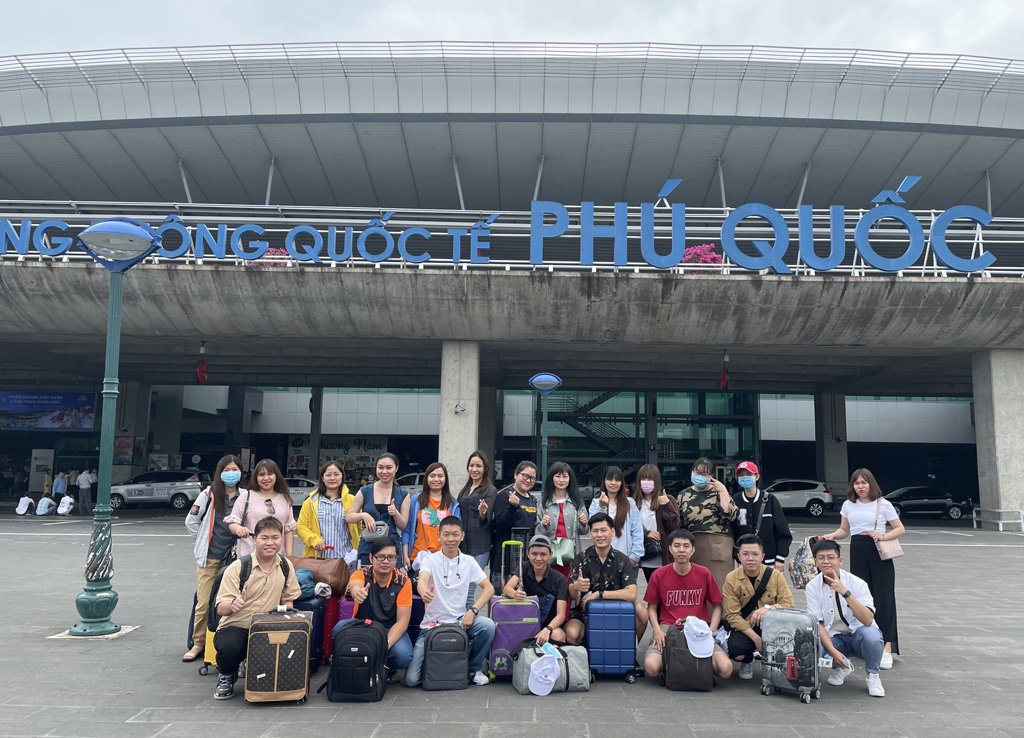 Let's check in Phu Quoc Airport first!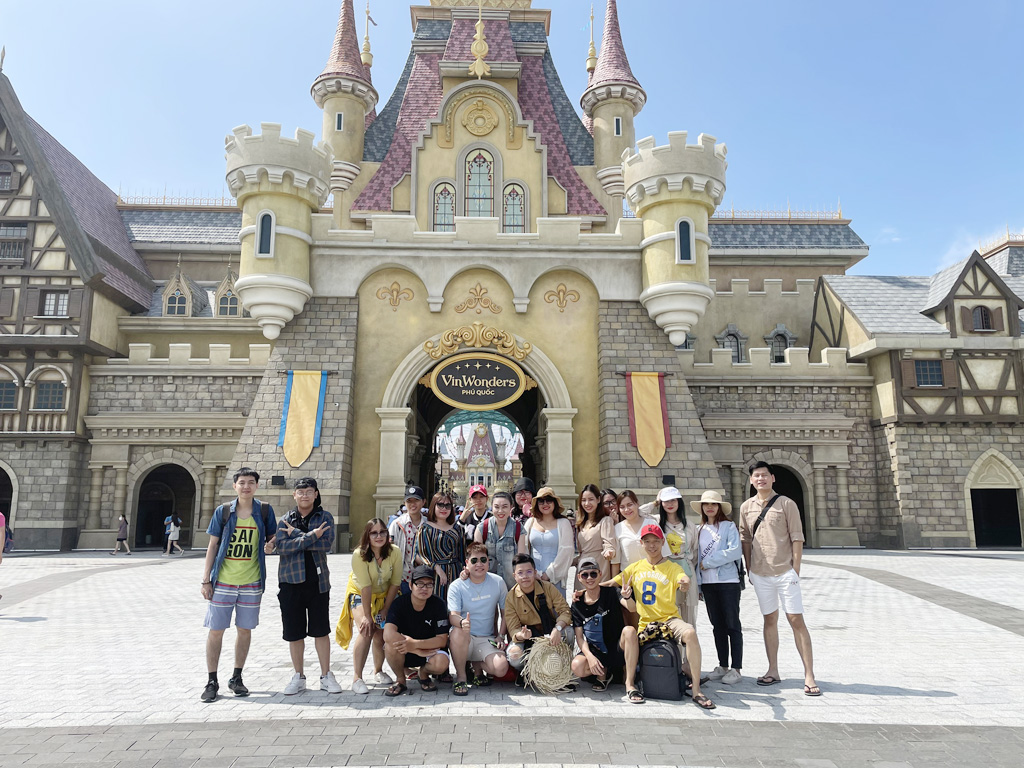 All members were ready to explore Vinwonders Phu Quoc – The biggest theme park in Vietnam.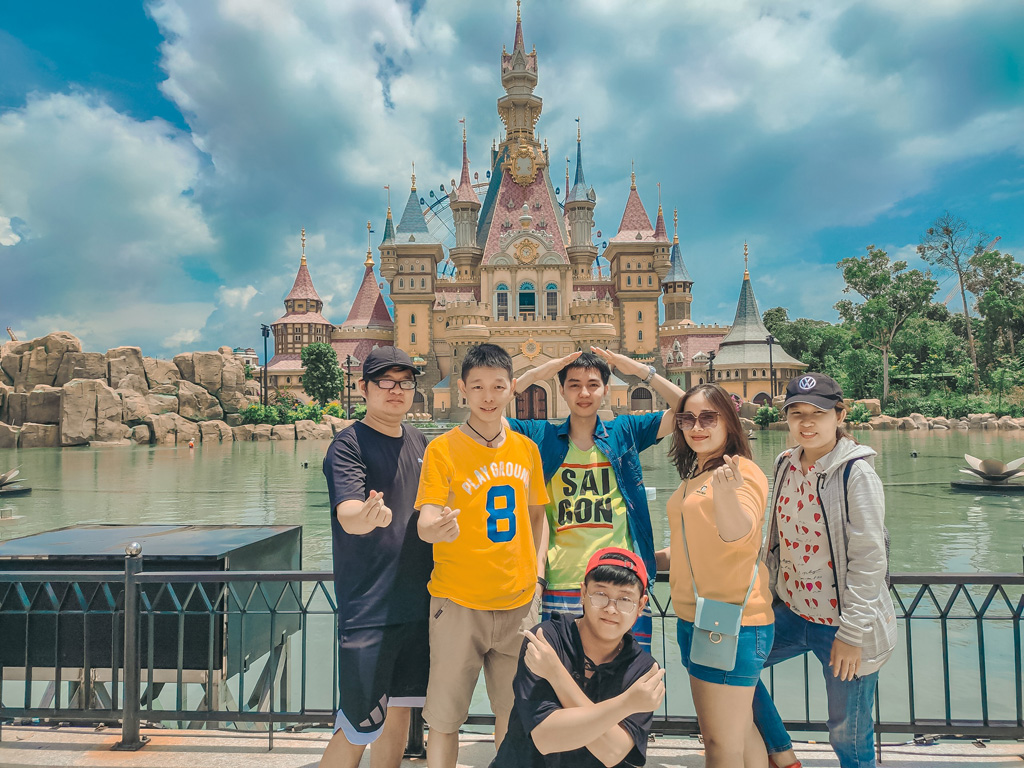 Vinwonder was the paradise for those members loving taking photos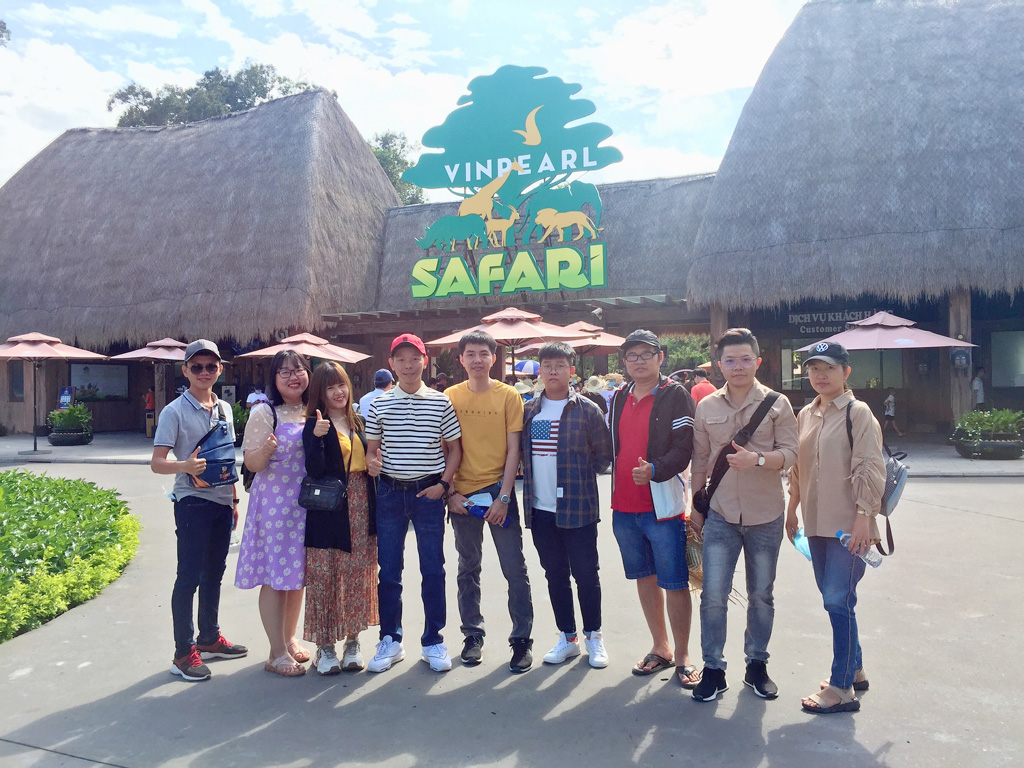 The team visited Vinpearl Safari and had an experience of being held captive while animals are released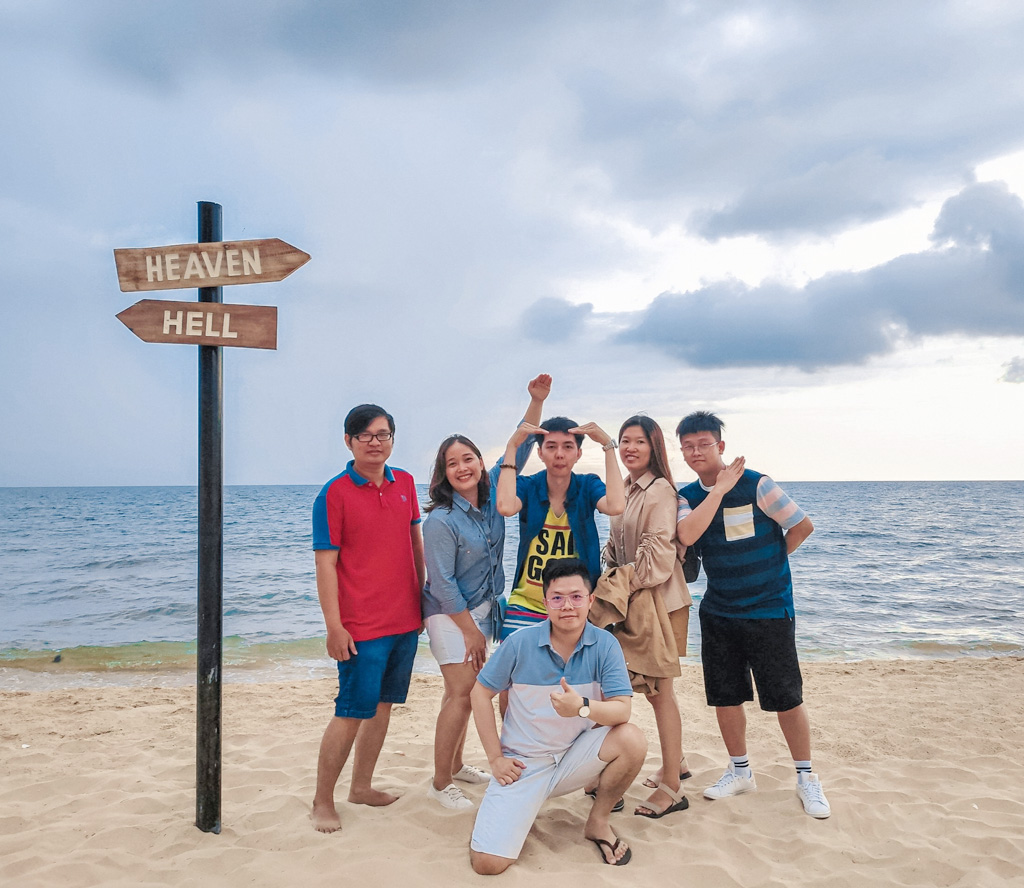 The team was in another paradise – Sunset Sanato which was one of the most famous destinations in Phu Quoc Island
Besides, the SAIGONBPO's team joined in other interesting activities such as night squid fishing, Phu Quoc Prison, and night market explosion. Every member also enjoyed the best dishes on the amazing island.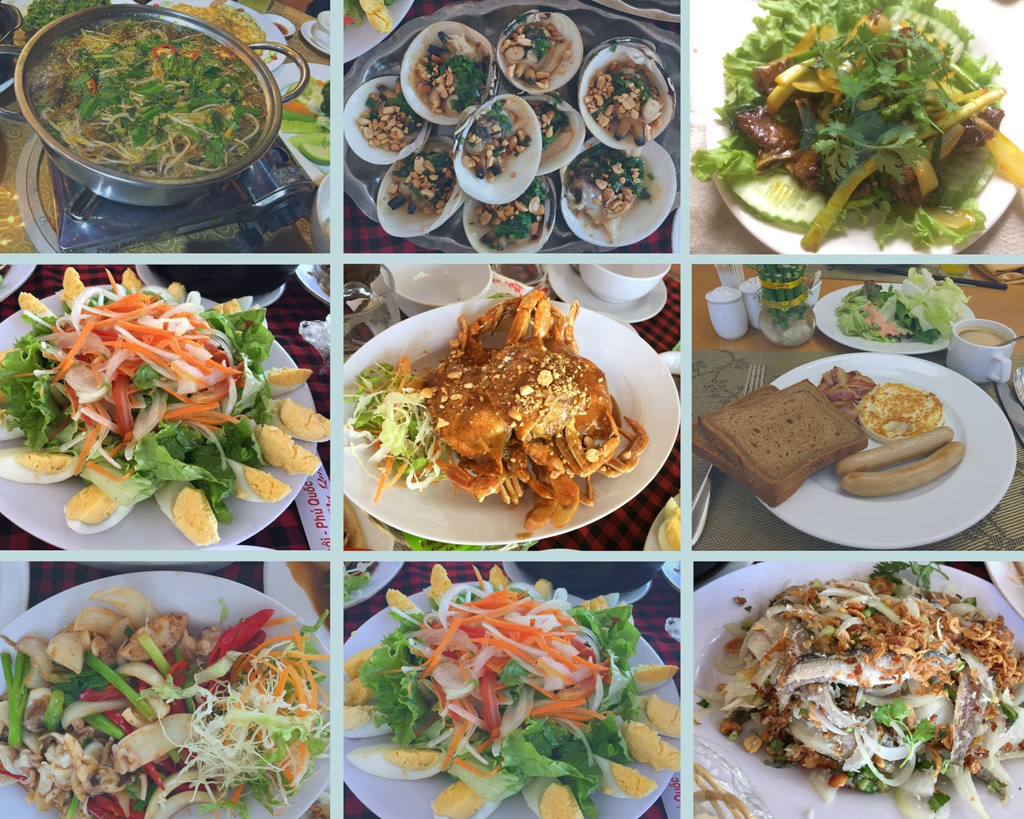 Some of the tasty dishes that the team enjoyed
What do the SAIGONBPO's members say about the trip?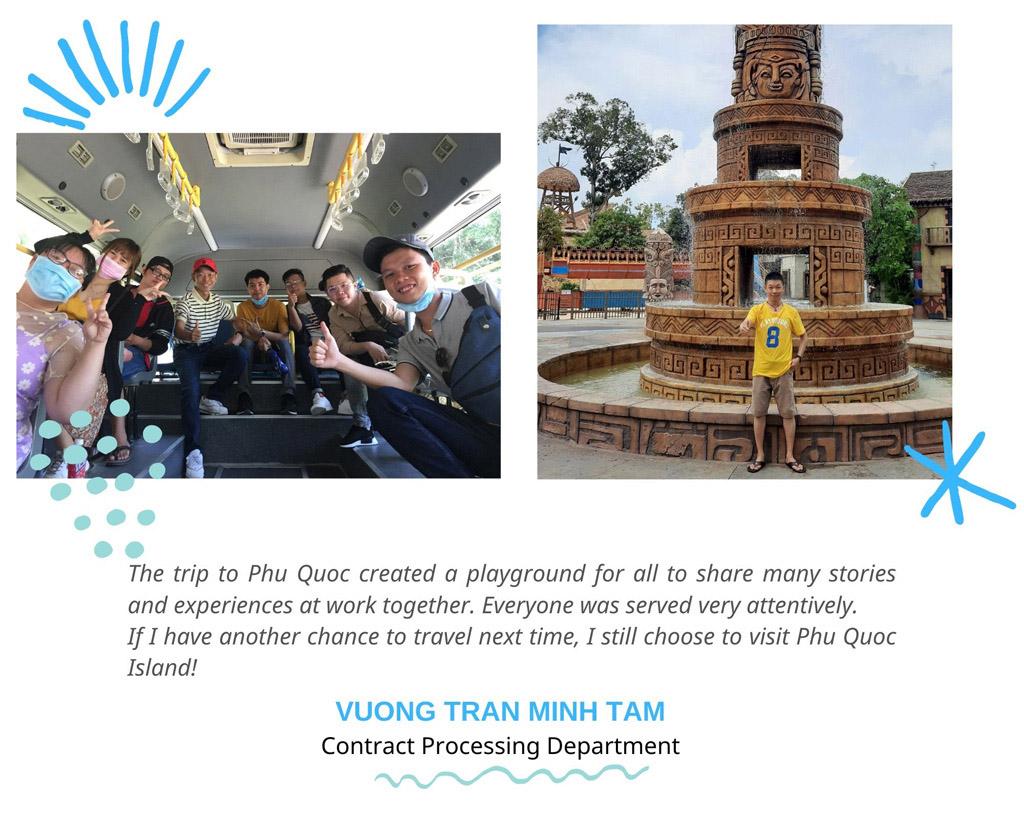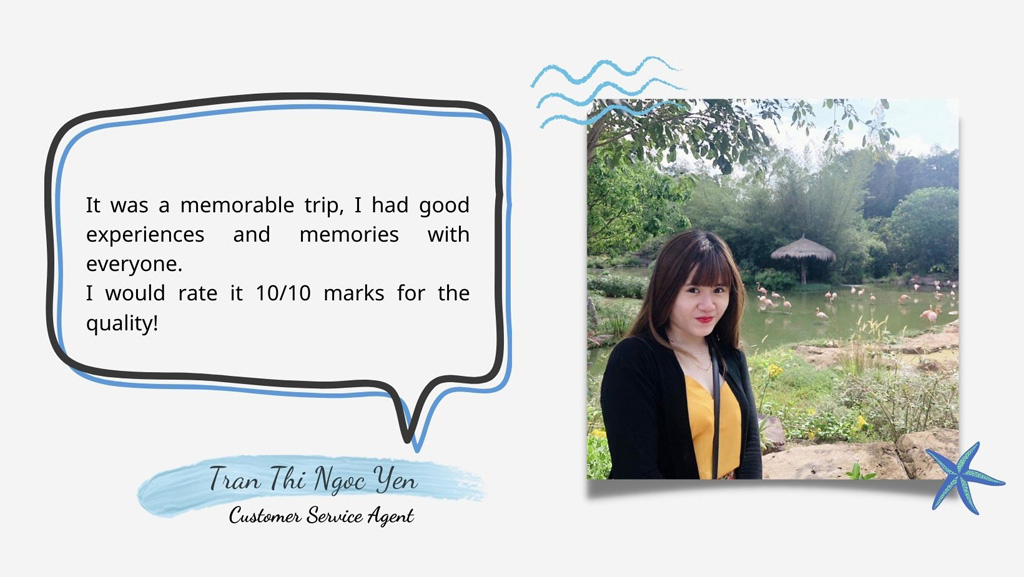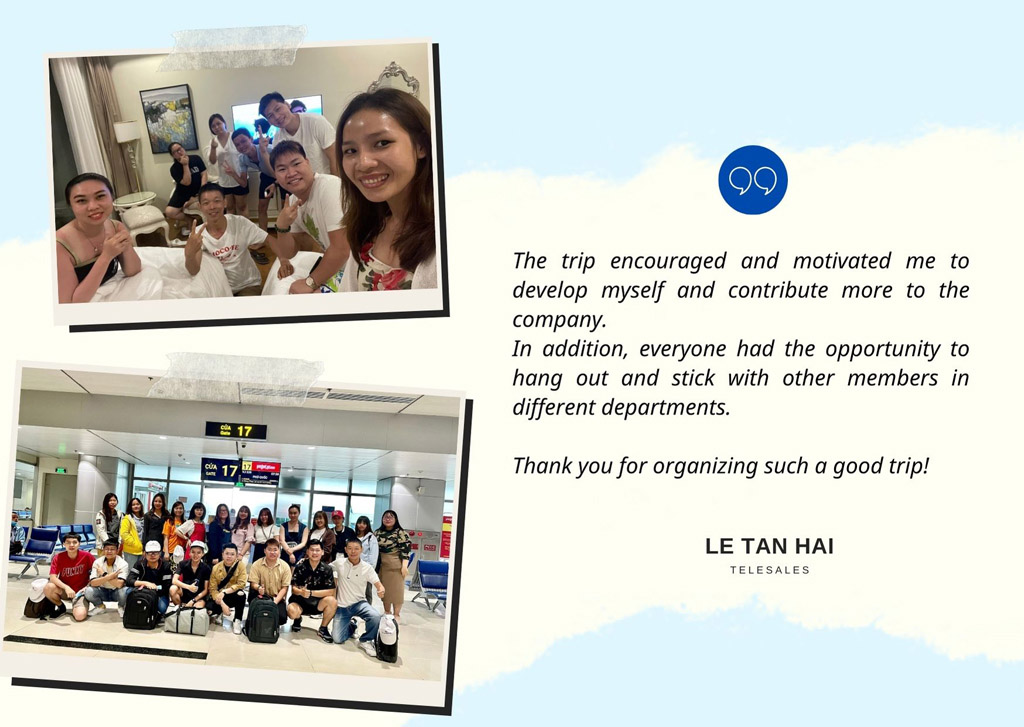 As a BPO service provider for Finance, Banking and Insurance, SAIGONBPO always focuses on creating a professional working environment with attractive employee benefits. The journey was a recognition for the excellent employees and a chance for all members to get closer. It brought back really good memories to all.
At SAIGONBPO Ltd., all your efforts at work will always be recognized and rewarded. Will you be a member of the trip for excellent employees next year?
😊