Full of happiness and love on International Women's Day at SAIGONBPO
At SAIGONBPO, the female members are always be loved and respected because of their sweetness, talents, and dedication to work. Therefore, International Women's Day became especially meaningful because it was an opportunity for SAIGONBPO's male members to express their appreciation to "one-half of the world". International Women's Day at SAIGONBPO took place with interesting activities.
Let's capture the happy moments of the female members on the occasion that the whole world honoring women: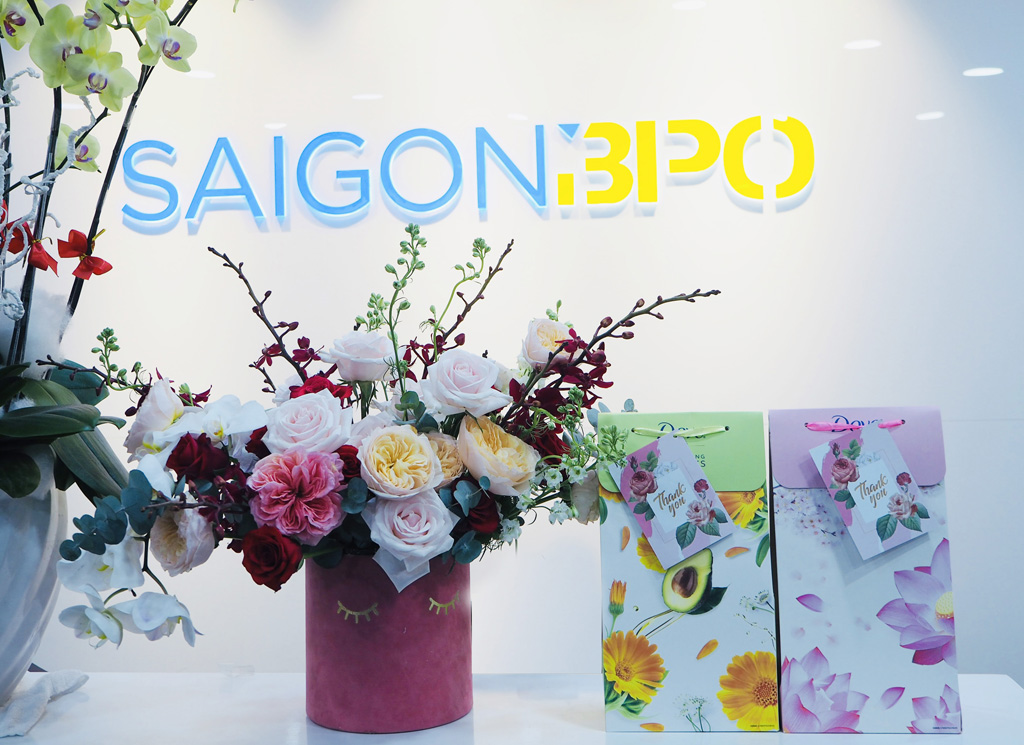 The beautiful and useful gifts that the Trade Union of SAIGONBPO gave to female members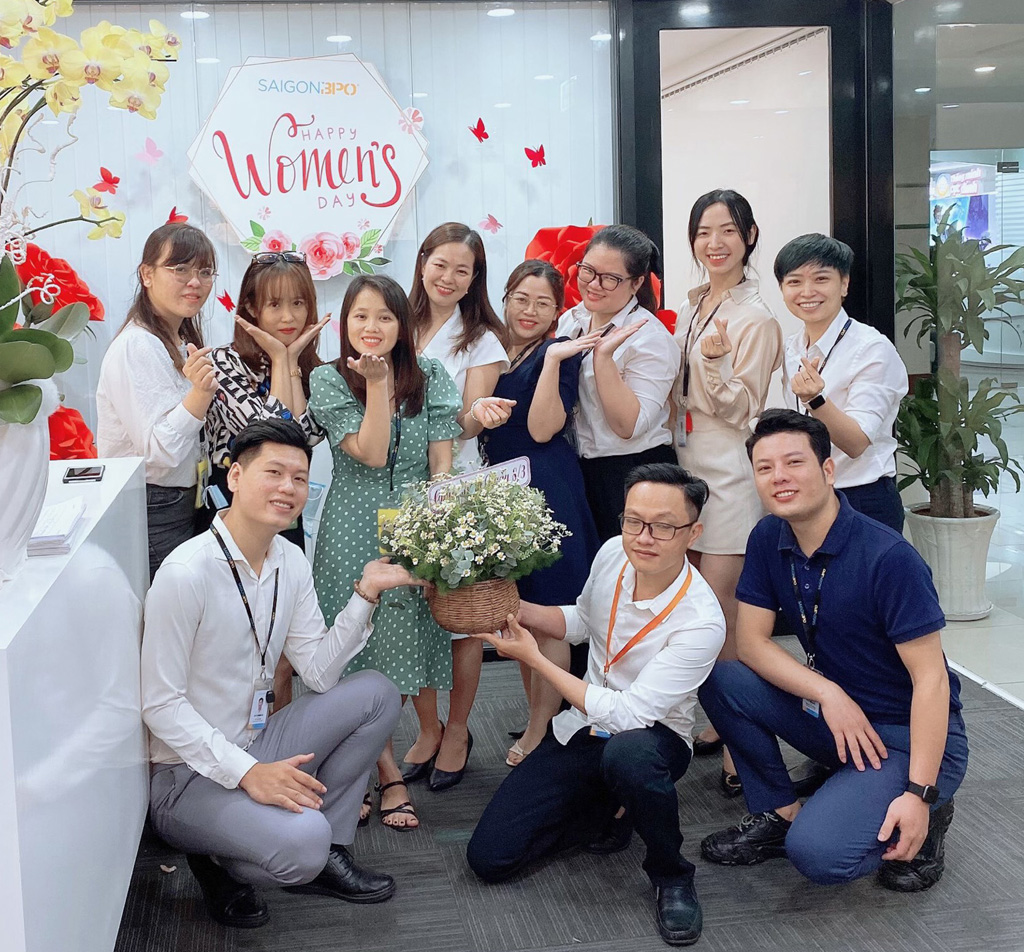 Telesales Department and SAIGONBPO's Director on a happy day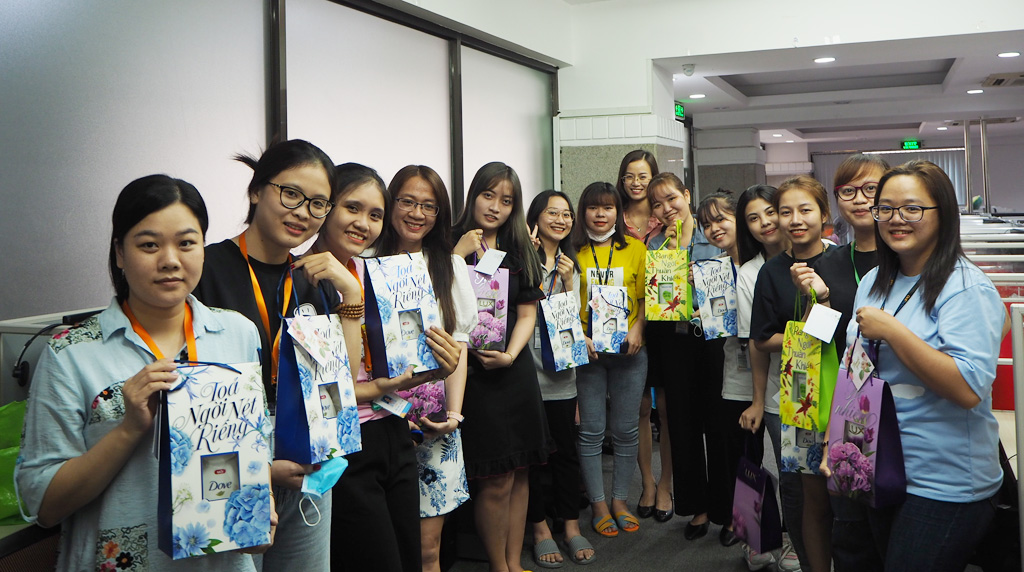 Telesales agents were happy when receiving from the male colleagues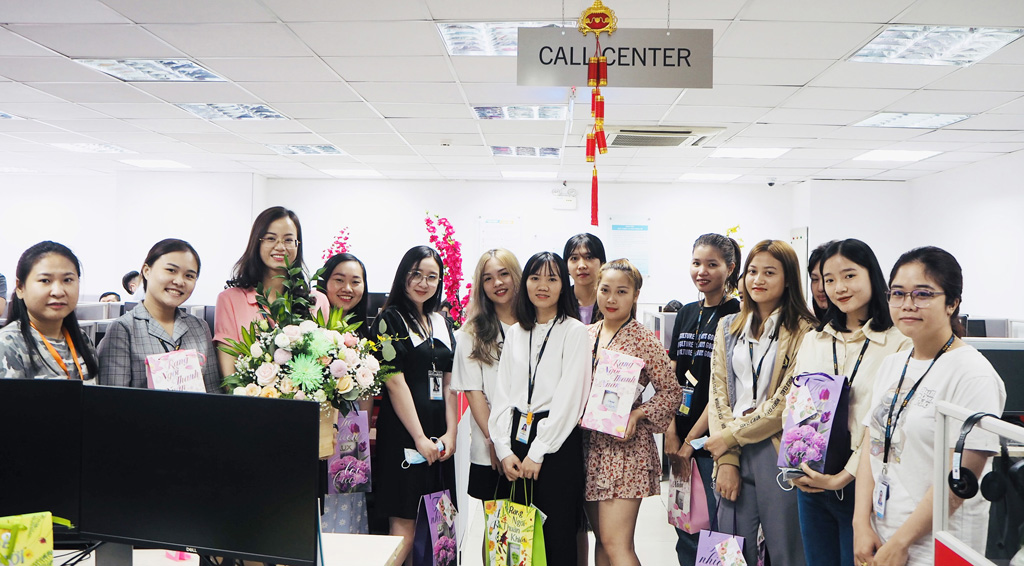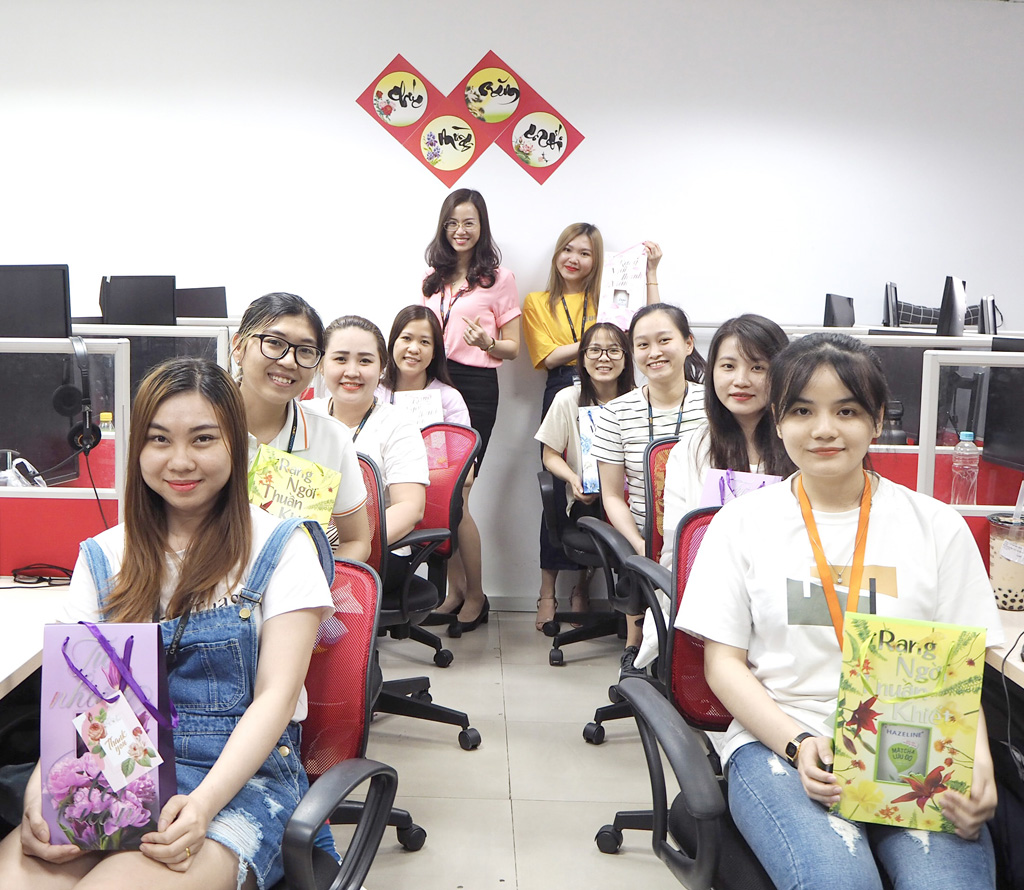 The ladies of the Underwriting Department were so pretty <3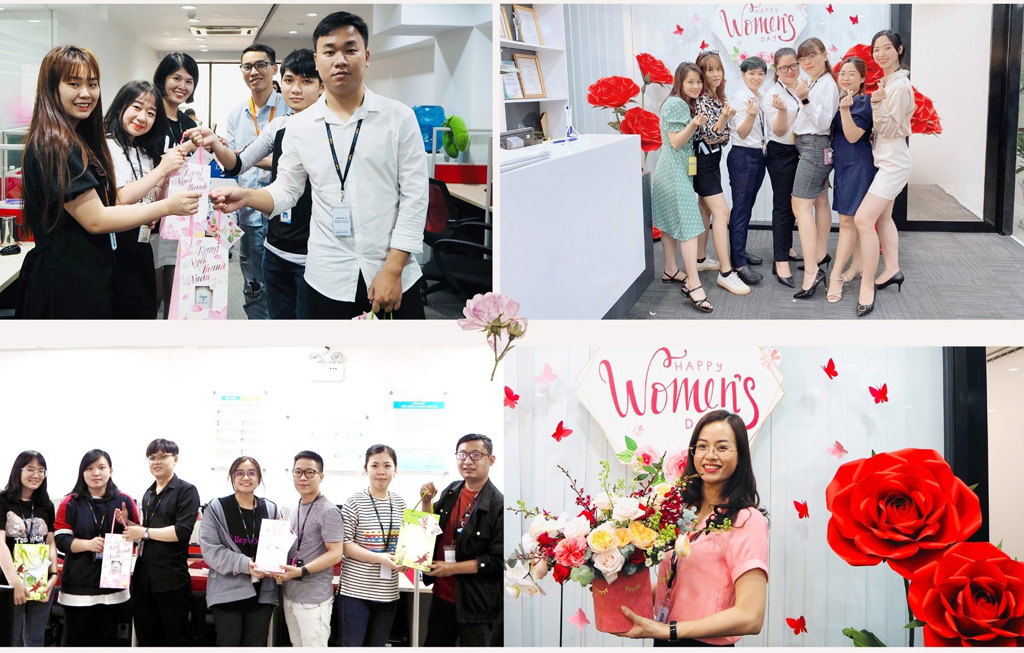 We love you so much!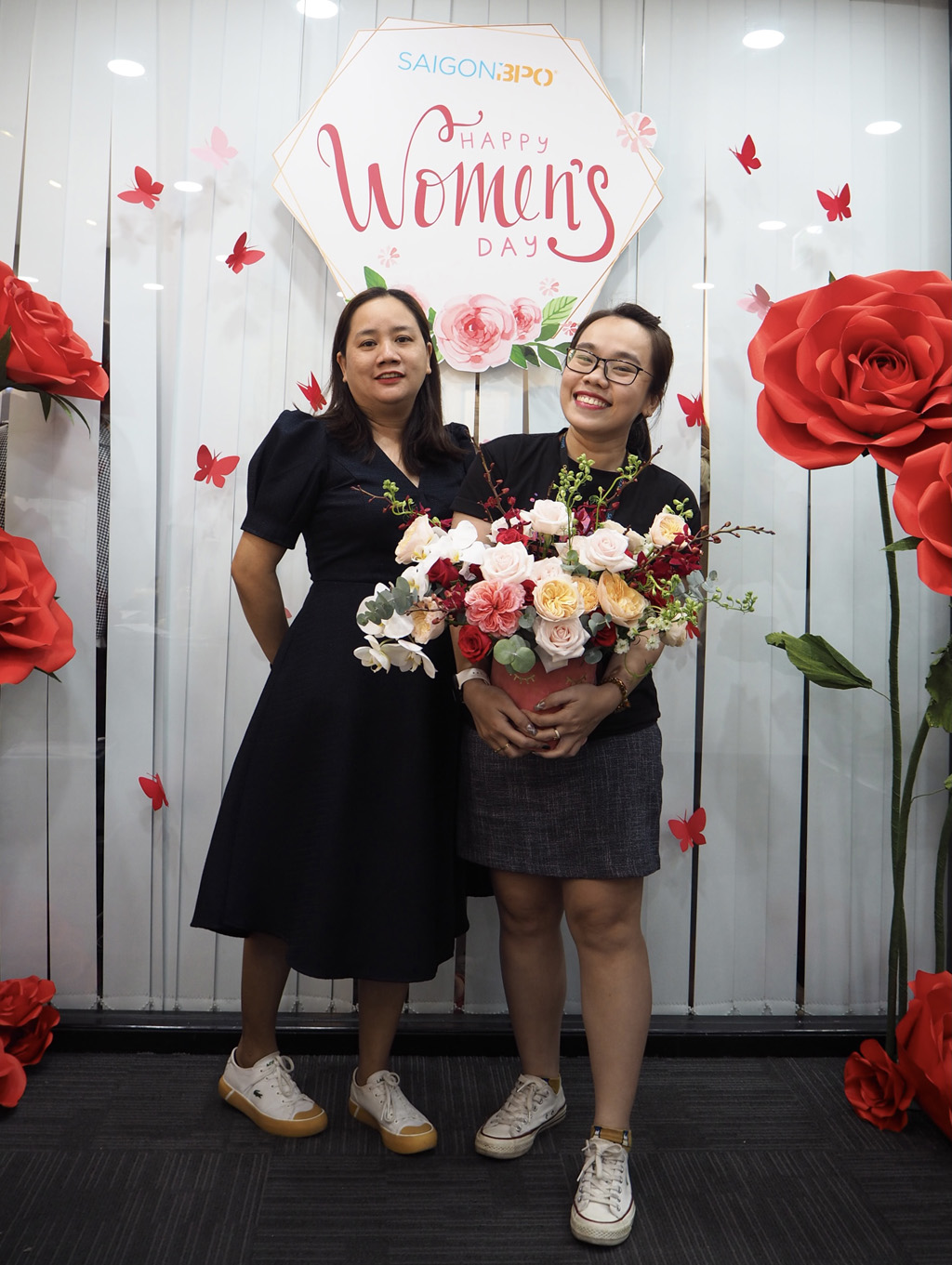 "The muse" of Customer Service and Data Entry Department on a happy day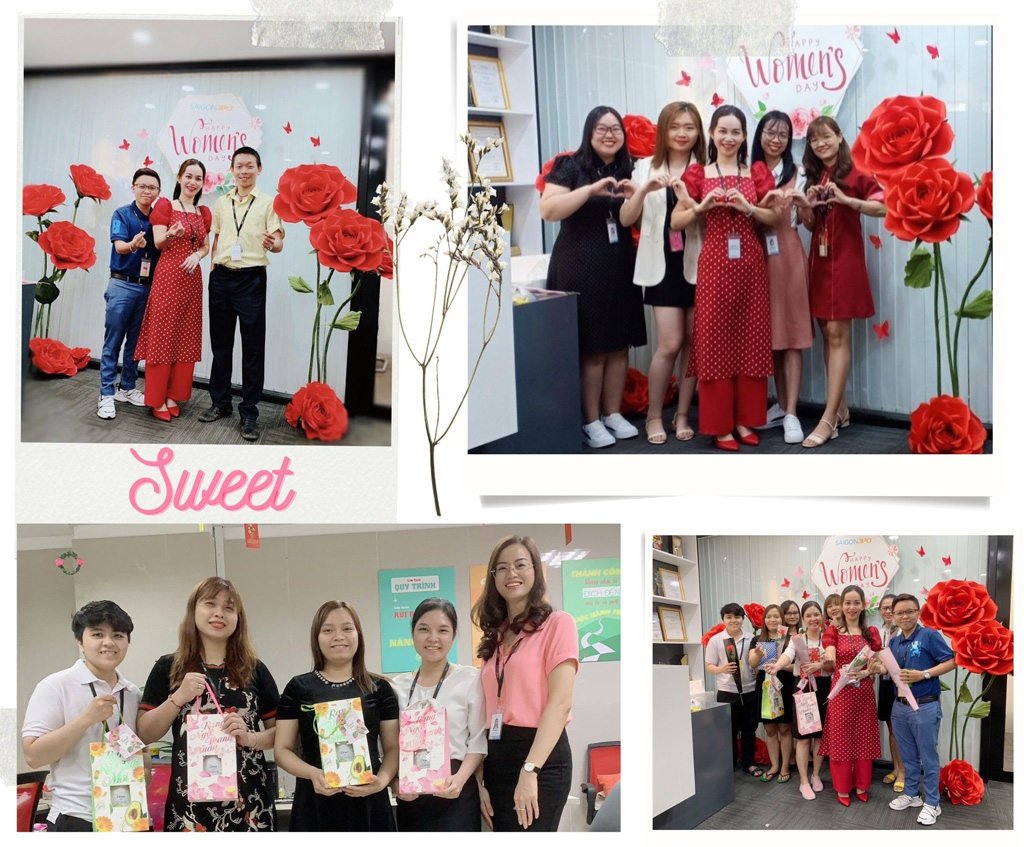 It was time to dress up and receive gifts! – Contract Processing and Quality Management Department
The celebration on International Women's Day was exciting and joyful. Flowers, gifts, wishes were affirmation that at SAIGONBPO, women were always cared for and loved. This was also an encouragement for them to continue to shine brightly in work and life.
On the occasion of 08 March, wish you always be happy, beautiful and successful.