THE JUBILANT GRAND OPENING OF THE TIGER YEAR
Returning to the office after the 2022 Lunar New Year holiday, SAIGONBPO members excitedly started the business for the new year. The atmosphere of the first working days of the lunar new year was extremely lively and fun with lion dance and lucky money.
Spring Opening is an important activity of SAIGONBPO to kick off a brilliant and prosperous business year. It is also the opportunity for all company members to exchange the greeting and red envelopes and wish for a new year filled with good things.
The outstanding pictures of the event: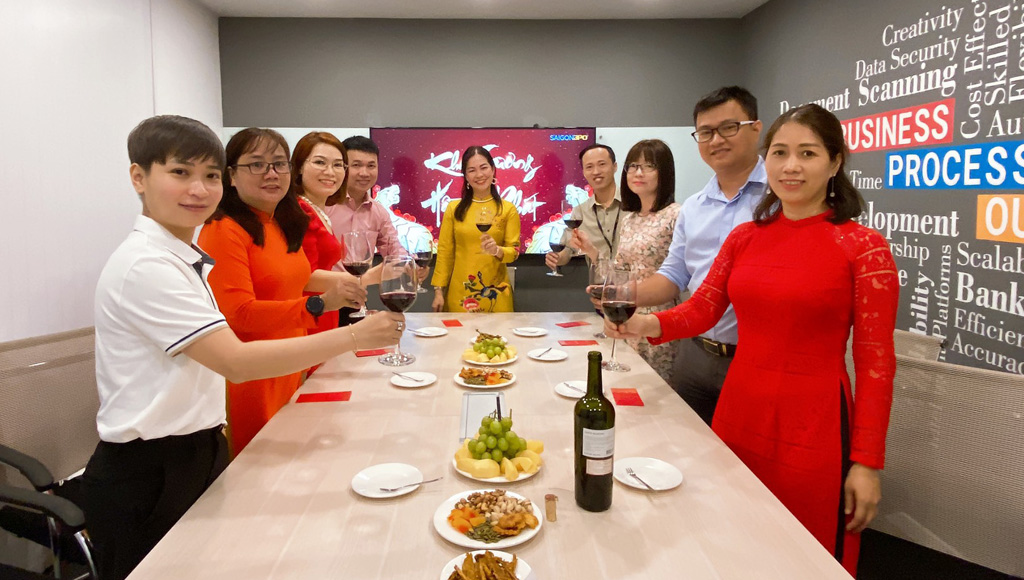 The SAIGONBPO board of managers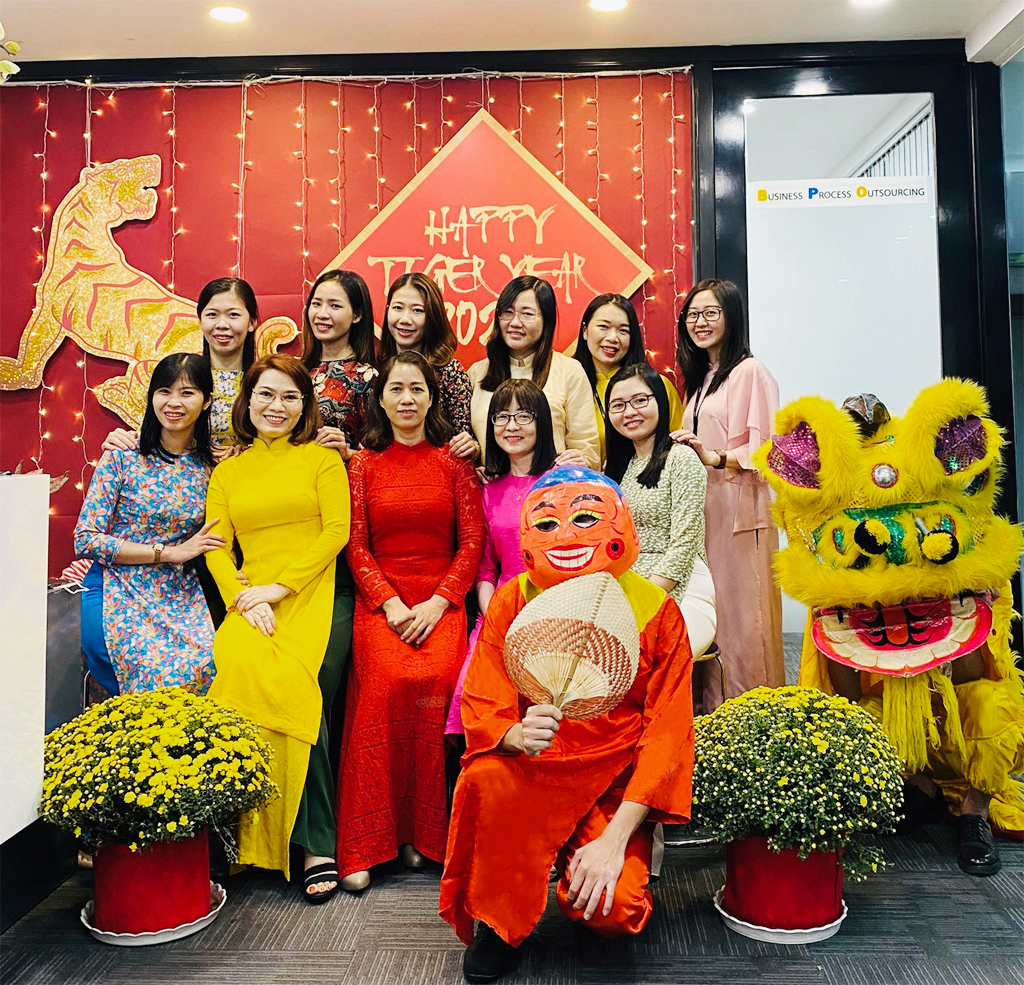 The female members are grateful in ao dai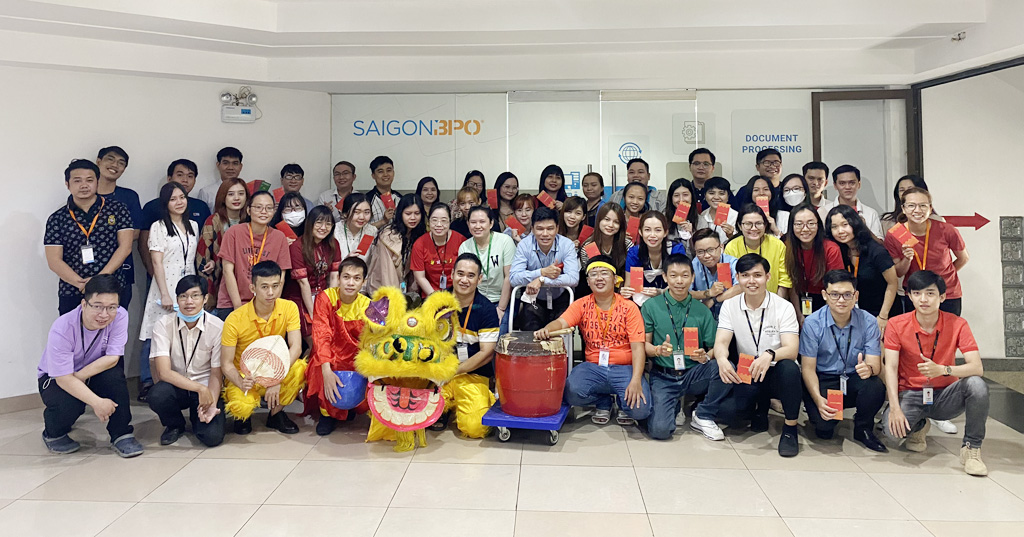 The Document Processing Department jubilantly receives lucky money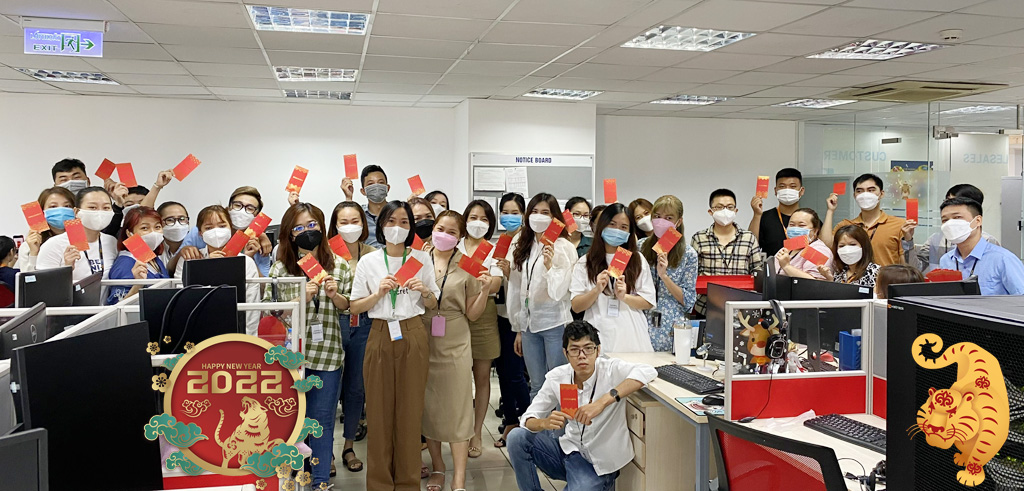 It is a good opening for the new year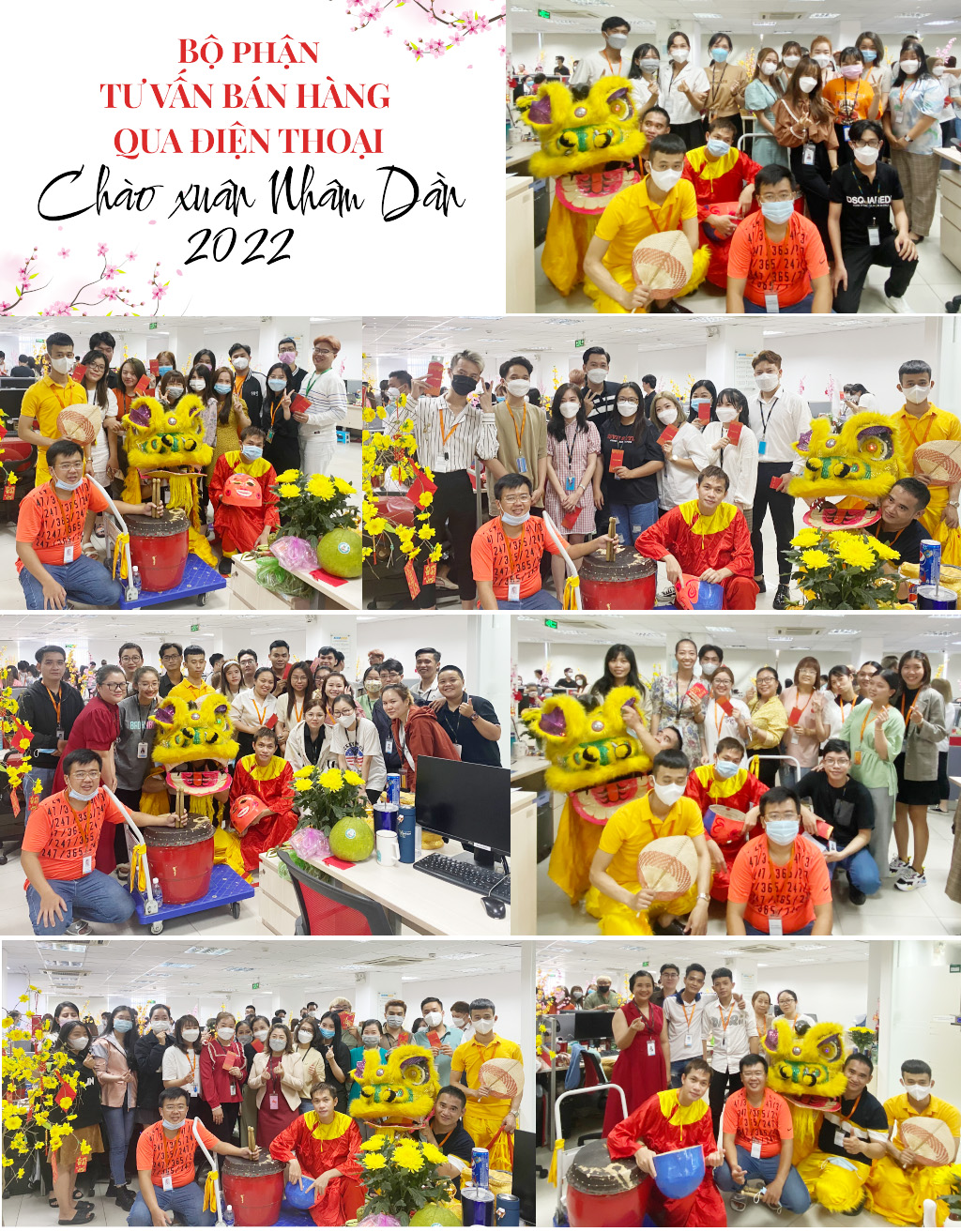 Telesales Team are excited with the lucky money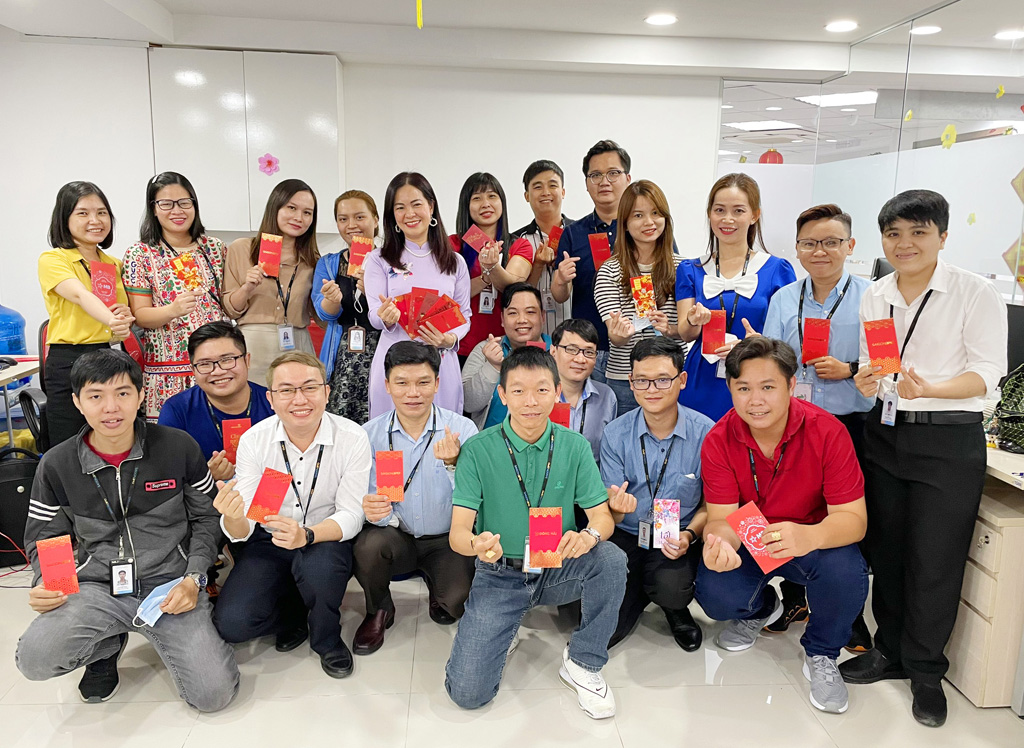 The departments receive lucky money from the Director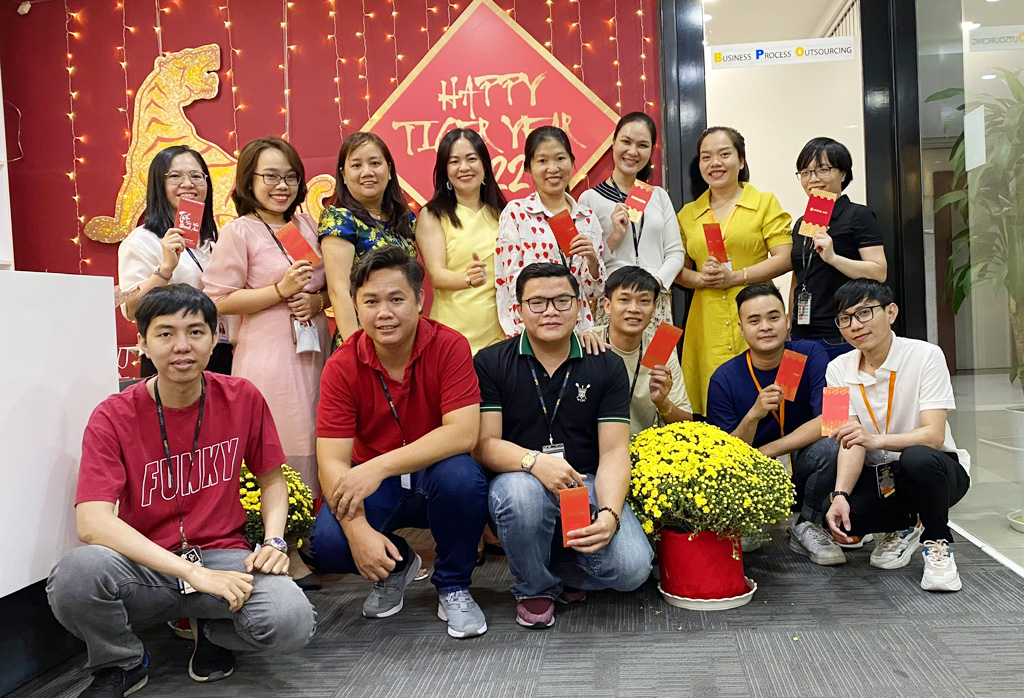 Wish the Customer Service Department a success new year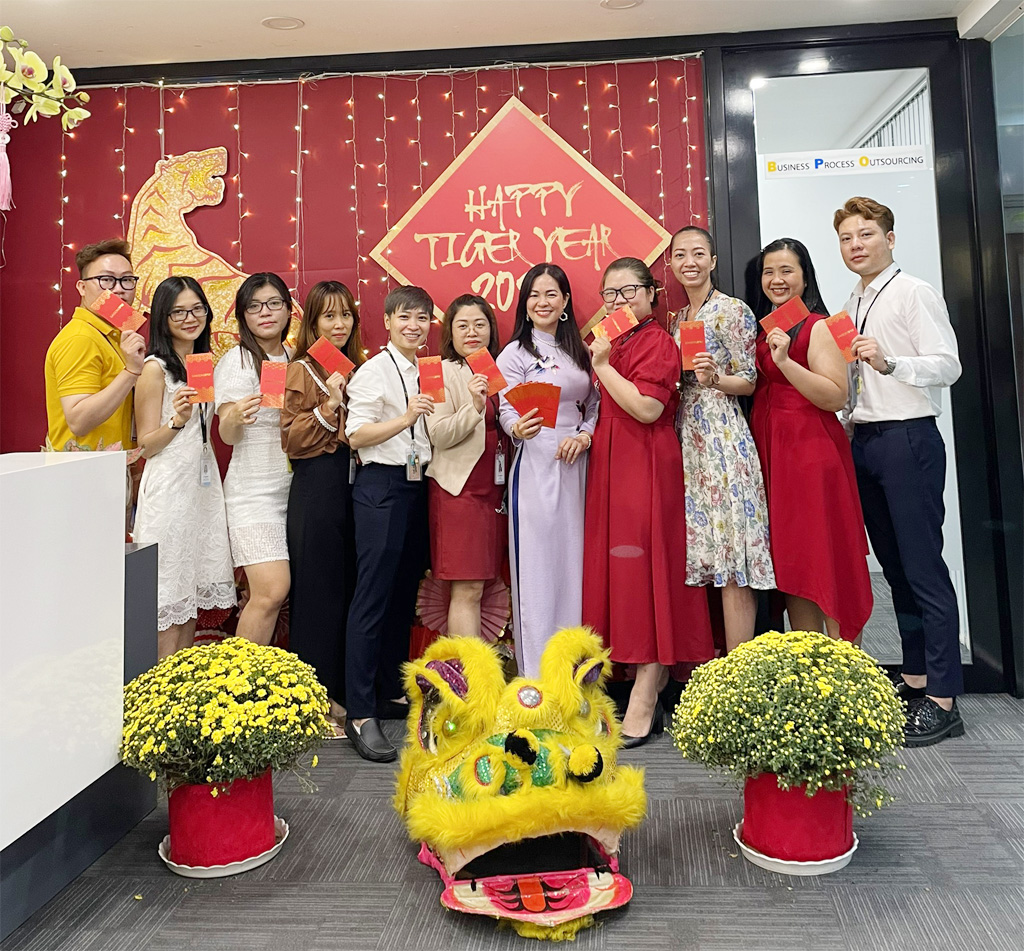 All Telesales team would try to achieve more than 100% target in the new year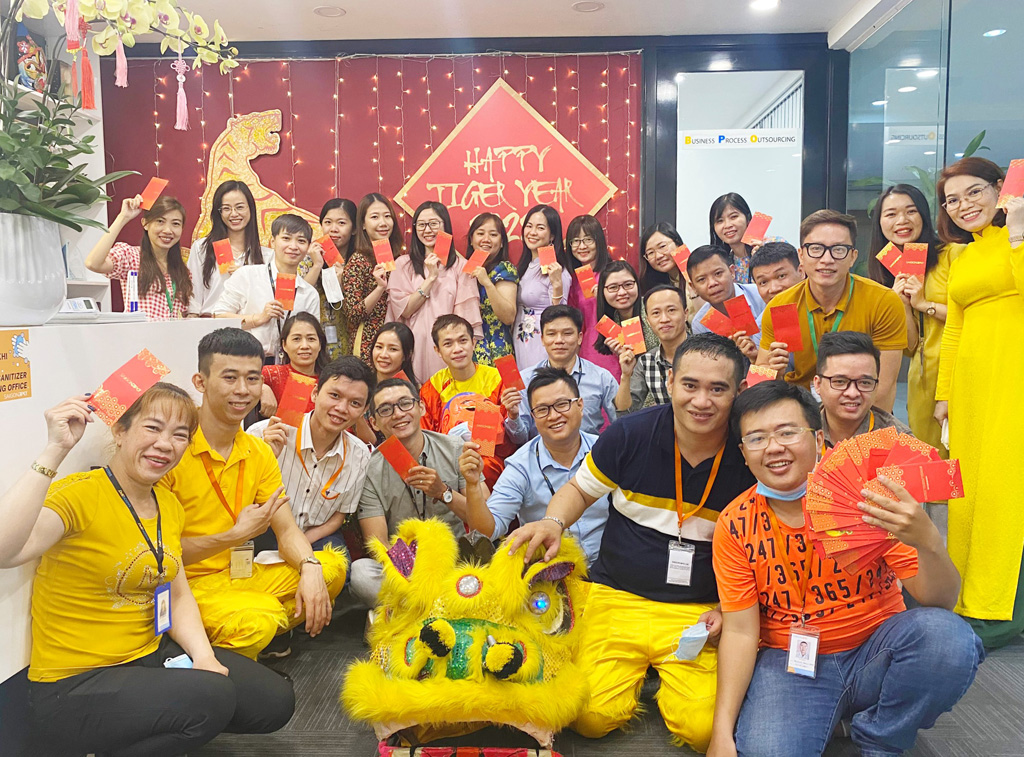 Opening the year of the tiger with a lot of colors and happiness
SAIGONBPO's grand opening for the year of the tiger brought a lot of joy and energy to all SAIGONBPO-ers. Wishing all members a new year of health, success, and happiness.
HAPPY YEAR OF THE TIGER 2022