SAIGONBPO celebrates its 5th Anniversary
On 25-May-2021, all SAIGONBPO-ers were eager to welcome a special event: the 5th Anniversary of SAIGONBPO Ltd.
"5 years" is not only a number but also a journey with all the relentless efforts of all employees and managers of SAIGONBPO. On this special occasion, SAIGONBPO organized meaningful activities to express appreciation to the staff, thank you for accompanying SAIGONBPO.
Let's look back at the memorable pictures on the 5th Anniversary of SAIGONBPO:
SAIGONBPO's reception area on this happy day is decorated impressively. This is the hottest check-in place of SAIGONBPO that May.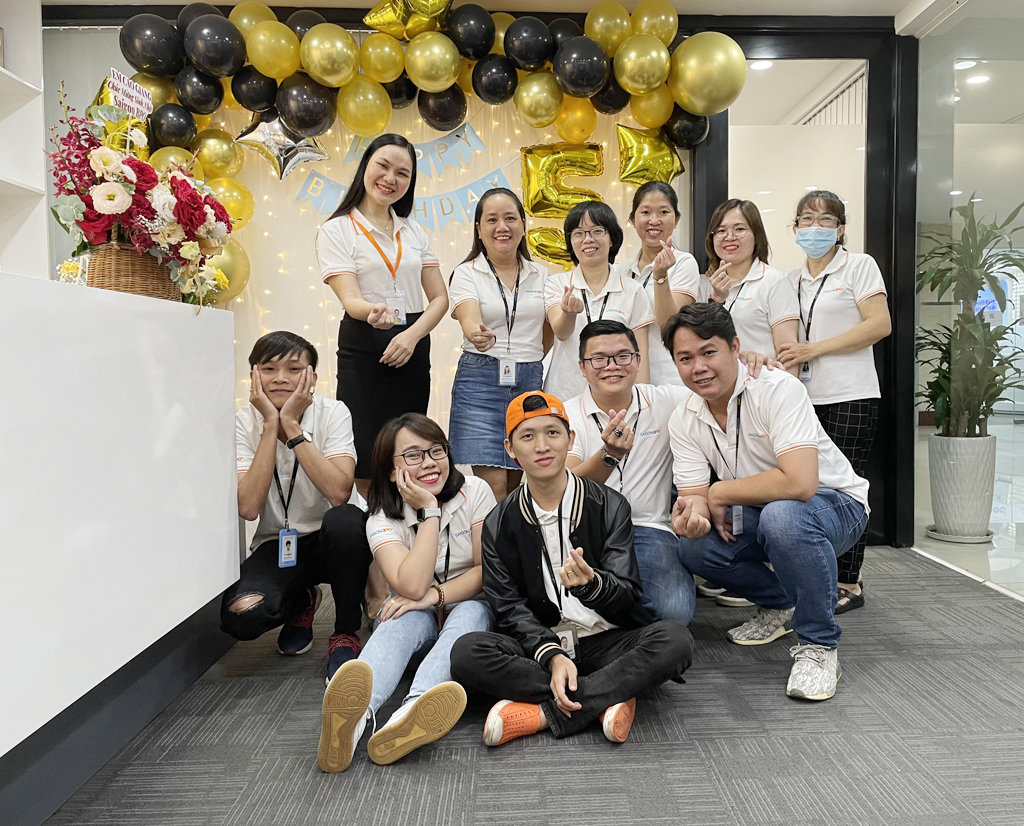 Let's make finger hearts together with Data Entry and Customer Service Department to show love with SAIGONBPO!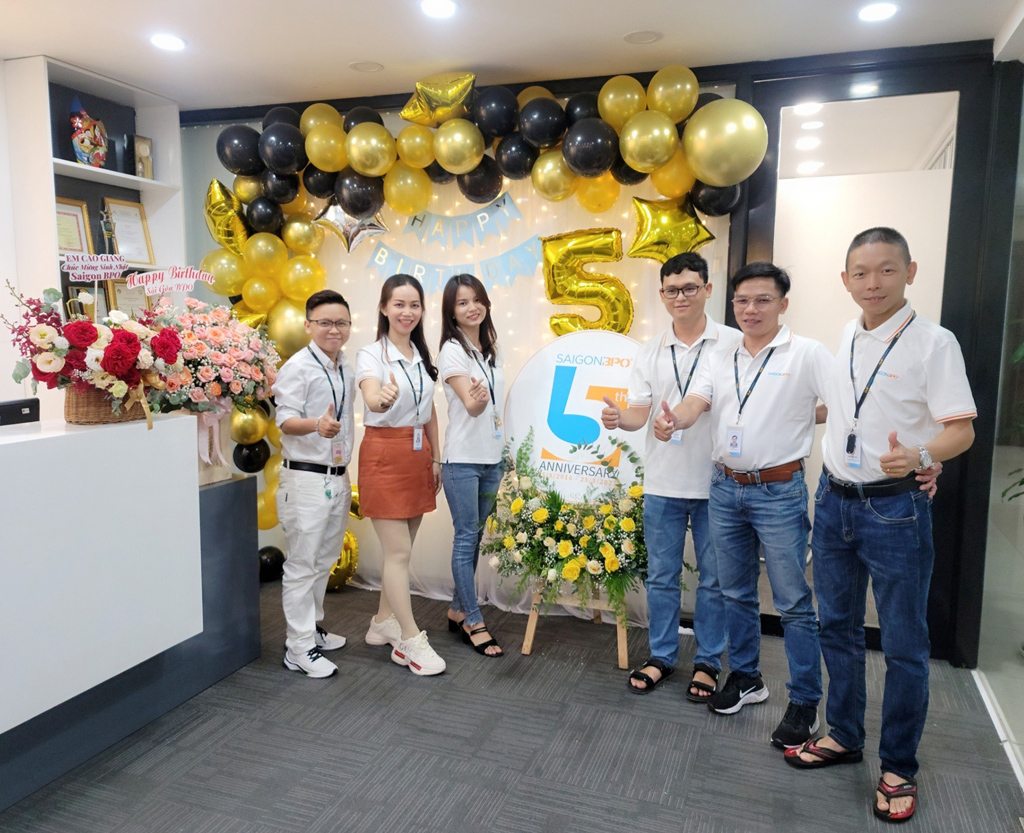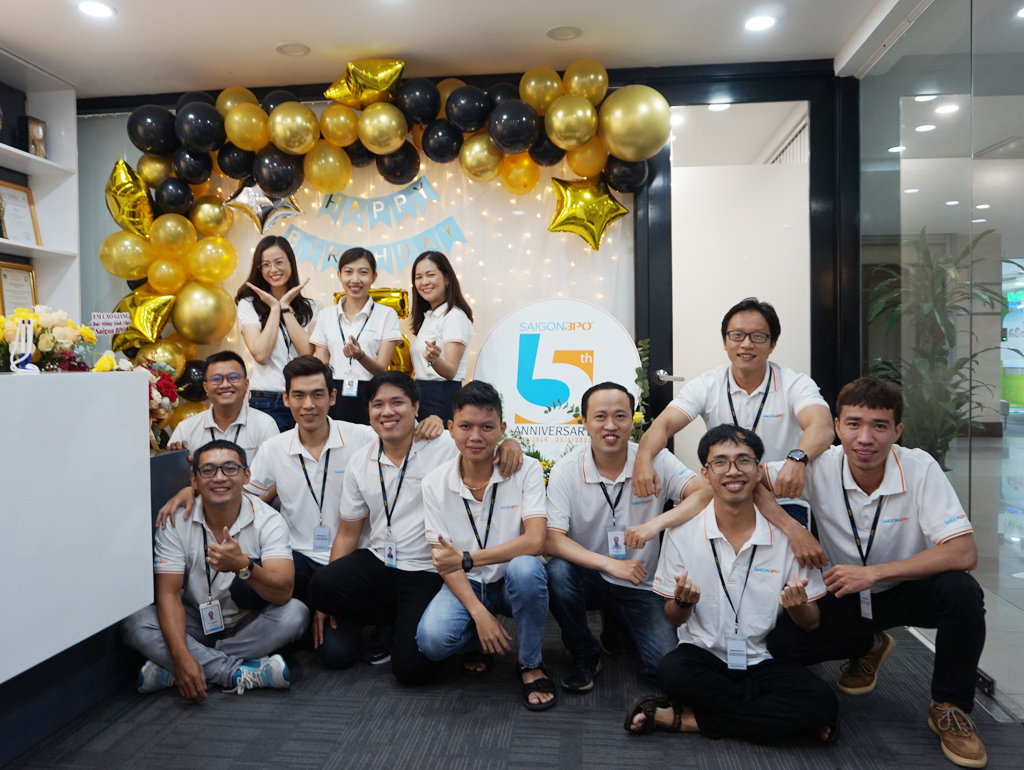 It was our pleasure and pride to celebrate the 5th anniversary of SAIGONBPO

With tea break, the birthday party became unforgettable. On the anniversary, SAIGONBPO-ers enjoyed delicious cakes, soft drinks, fresh fruits which gave more energy for an effective working day.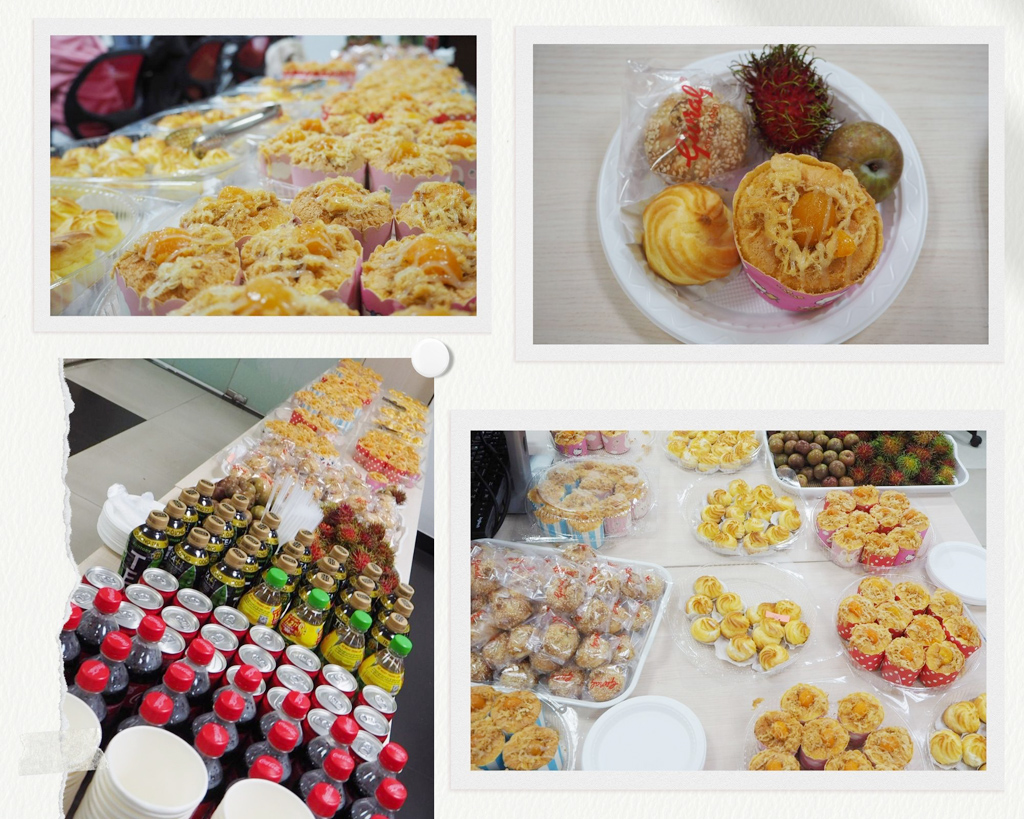 The cakes were ready for all to enjoy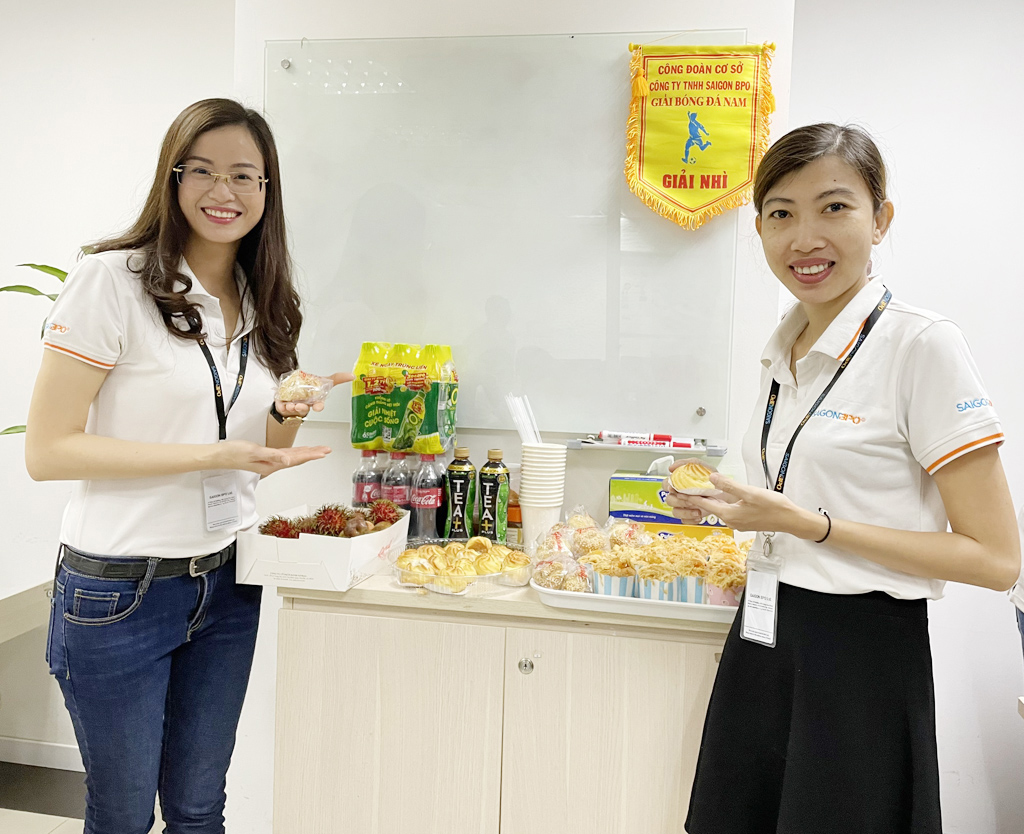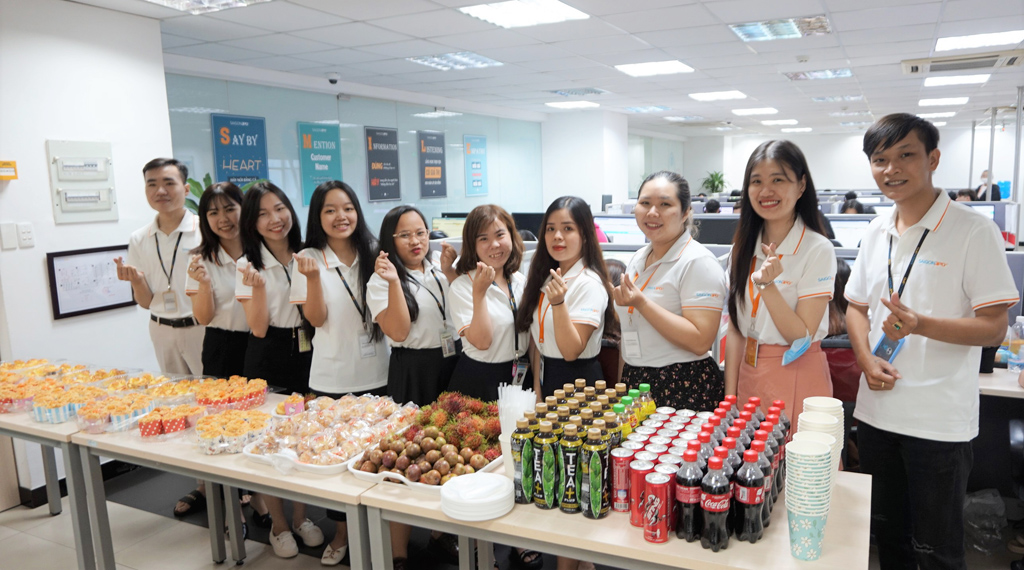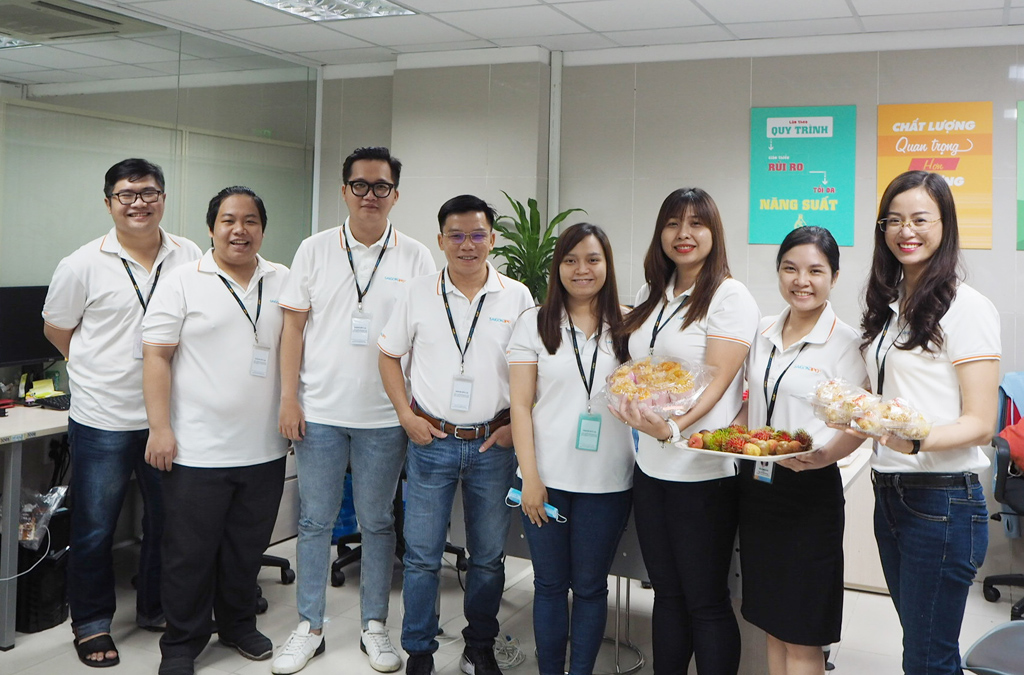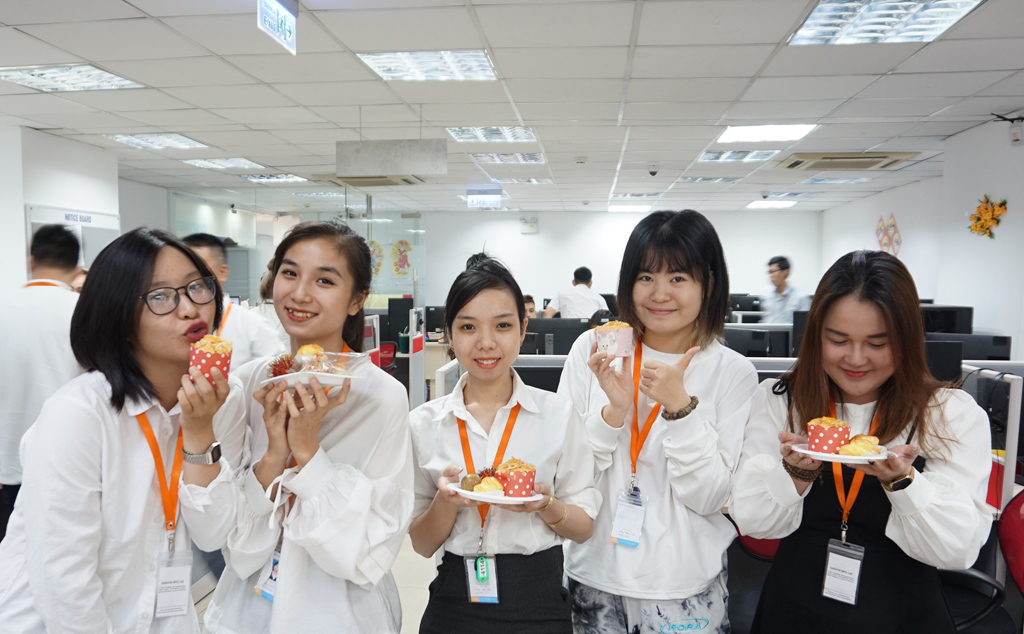 Let's enjoy the party!
SAIGONBPO-ers were also presented with useful gifts on this special occasion. We were no longer worry about the sudden rain in Ho Chi Minh City anymore.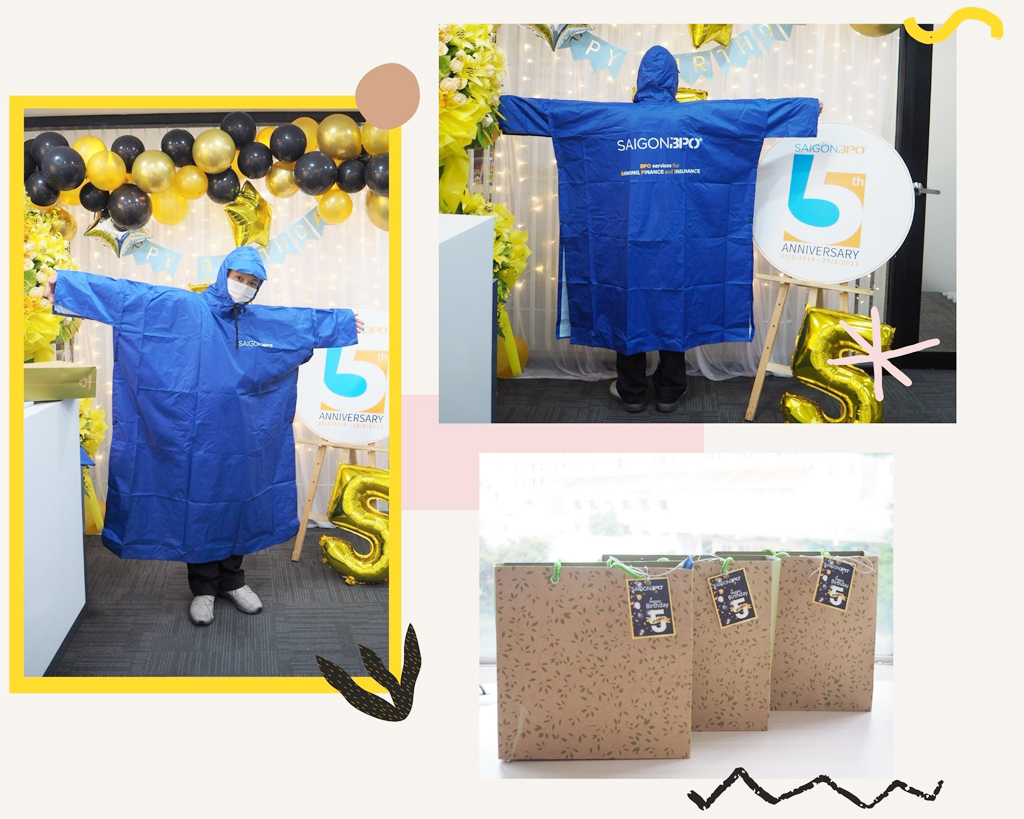 The gifts are raincoats with the company name. On the company birthday, SAIGONBPO-ers are both enjoying delicious food and receiving gifts. How happy we are!
SAIGONBPO has 5 years of experience in BPO services with remarkable milestones. It's about the development in company size, project, clients and services as well as the flexibility when the market changes. SAIGONBPO confidentially provides qualified BPO services to clients in Finance, Banking, and Insurance:
Telesales
Customer service
Phone Underwriting
Document Processing
Data Entry and Processing
Printing and Logistic
Software Development
SAIGONBPO was ready to make the upcoming business years more successful and brilliant.
HAPPY 5TH ANNIVERSARY OF SAIGONBPO