SAIGONBPO sparkles at Sao Khue Award 2021
On April 24, 2021, at the Sao Khue Award Ceremony 2021 held at the Military Music Theater (Hanoi), SAIGONBPO was honored to receive the Sao Khue Award for the BPO services for Finance, Banking and Insurance. This is the second time SAIGONBPO has been named in this prestigious award.
Sao Khue Award is considered "the Oscar of Vietnam Information Technology" where honors top products and services in the industry. Passing 3 rigorous evaluation rounds (from Preliminary, Presentation to Final Selection) as well as meeting all the criteria from the program, SAIGONBPO has excellently become a star sparkling, shining on the "sky of BPO services".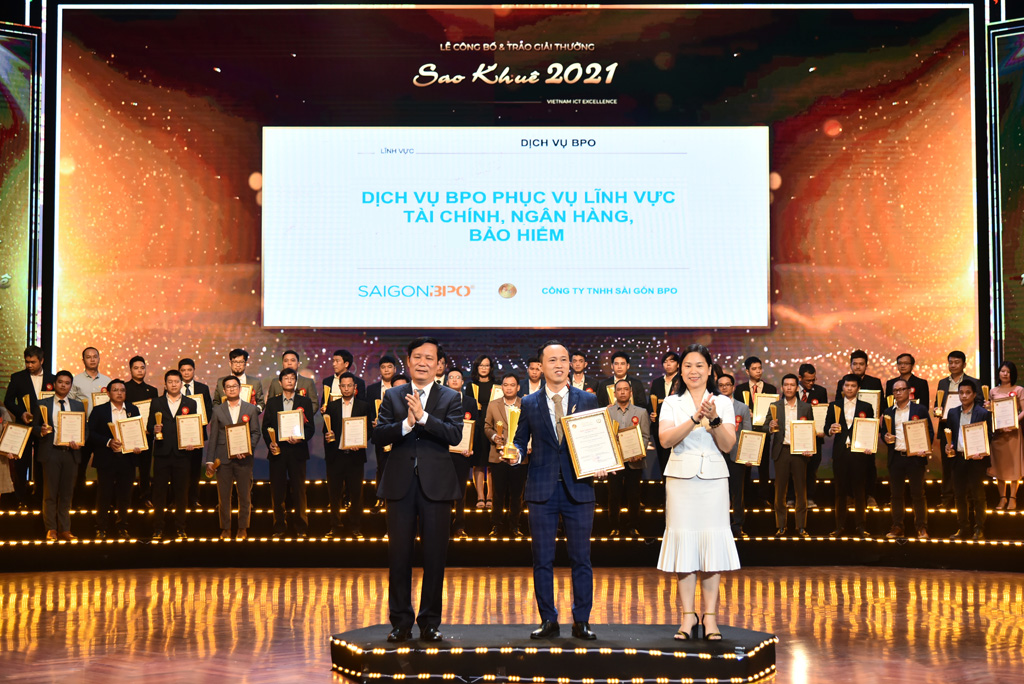 Mr. Le Quang Vinh –  IT Manager of SAIGONBPO receives Sao Khue Award
At Sao Khue Award, SAIGONBPO once again affirms the effectiveness of the BPO services providing to clients, including:
Document digitization;
Data Entry
Printing and Logistics
Document processing and archiving
Call Center: Telesales; Customer Service; Underwriting;
Software Development.
SAIGONBPO's services are highly appreciated for the flexibility thanks to the application of modern technology and optimal process. In addition, the leadership team with nearly 20 years of experience in the BPO service and compliance with information security and quality standards have helped SAIGONBPO easily conquer the judges. SAIGONBPO has been well-supported clients in improving operating processes, saving costs and increasing business efficiency.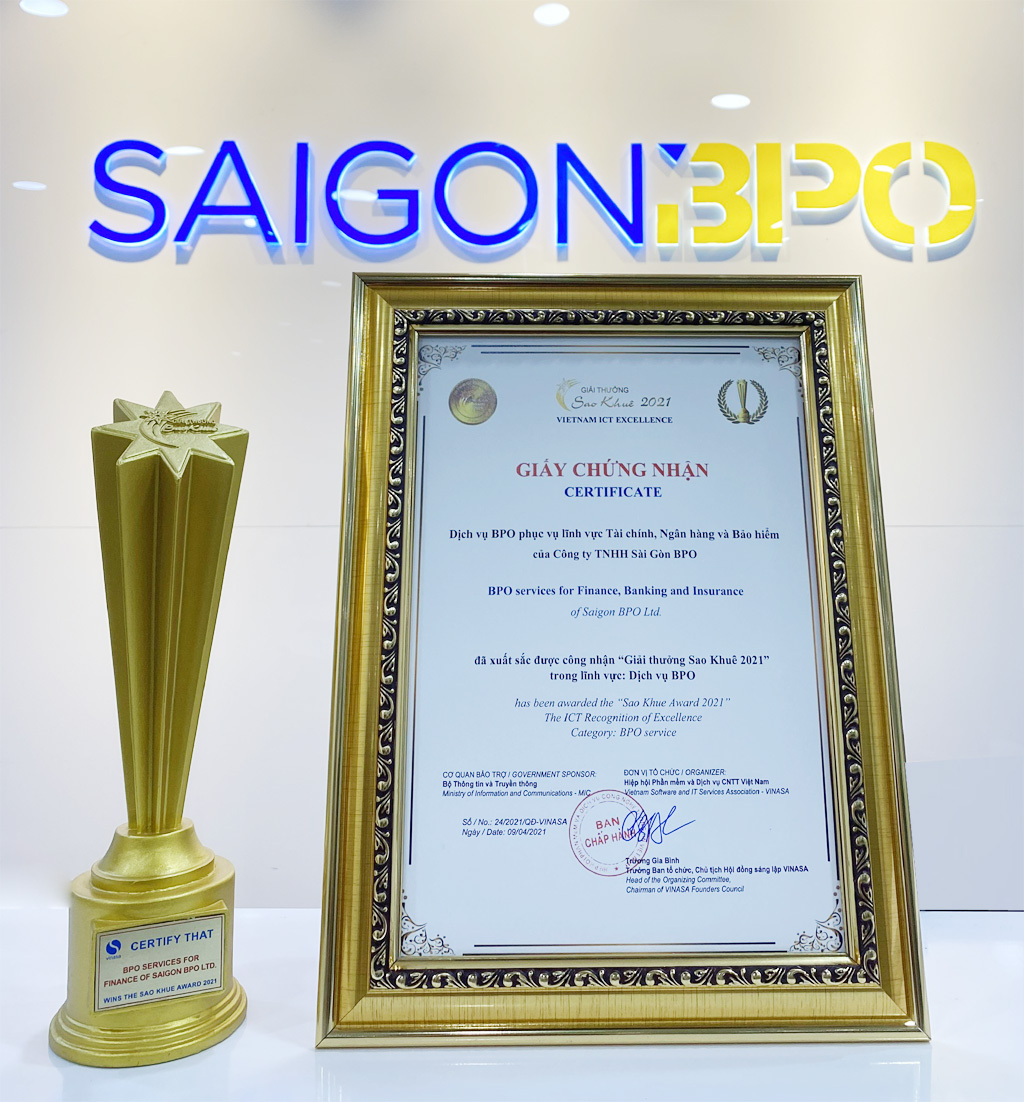 Certificate and  và cup VINASA awarded SAIGONBPO
Sao Khue Award 2021 is a special mark on SAIGONBPO'S milestone, support SAIGONBPO to continue conquering other potential clients in the Finance, Banking and Insurance as well as promoting SAIGONBPO to reach new heights.