SAIGONBPO CELEBRATES CHRISTMAS WITH A COZY PIZZA PARTY
On the occasion of Christmas December 24, 2021, SAIGONBPO Trade Union organized a cozy pizza party for all members. The activity took place with enthusiastic response of the participants.
In the exciting atmosphere of "We wish you a Merry Christmas…" then "Jingle bells, jingle bells, jingle all the way…", SAIGONBPO-ers enjoyed delicious pizza and cool green tea together. the "Happy lunch" helps all members to be full of energy and inspiration for an effective working day.
Some outstanding pictures of this events: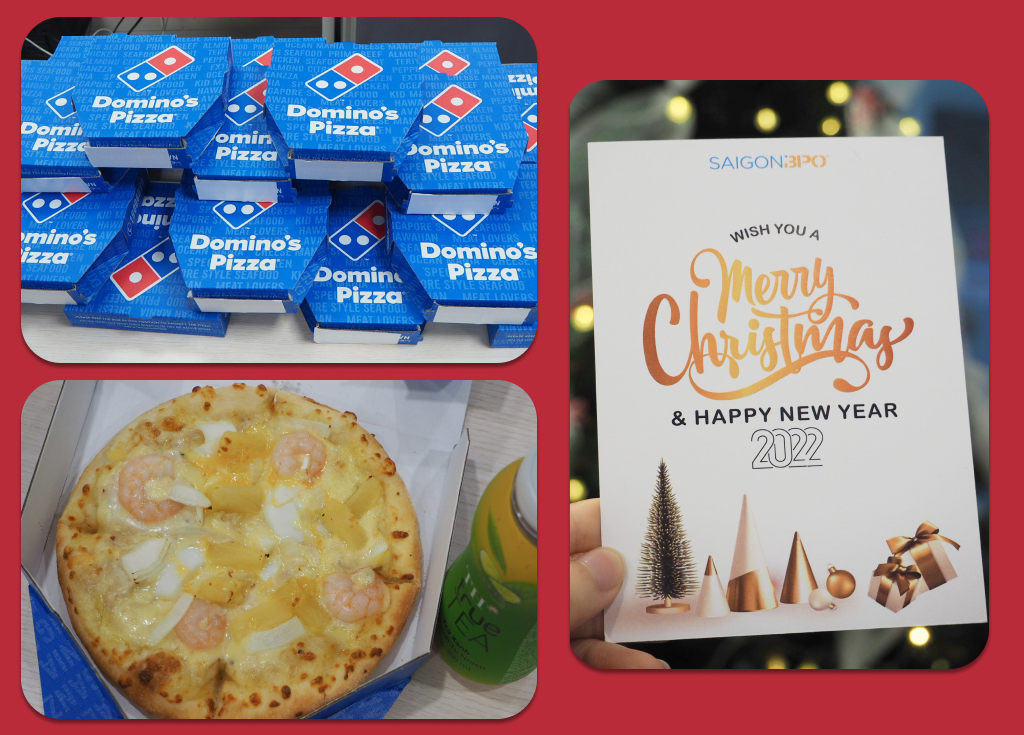 Christmas lunch that SAIGONBPO gave to members
Customer Service Team was ready for the party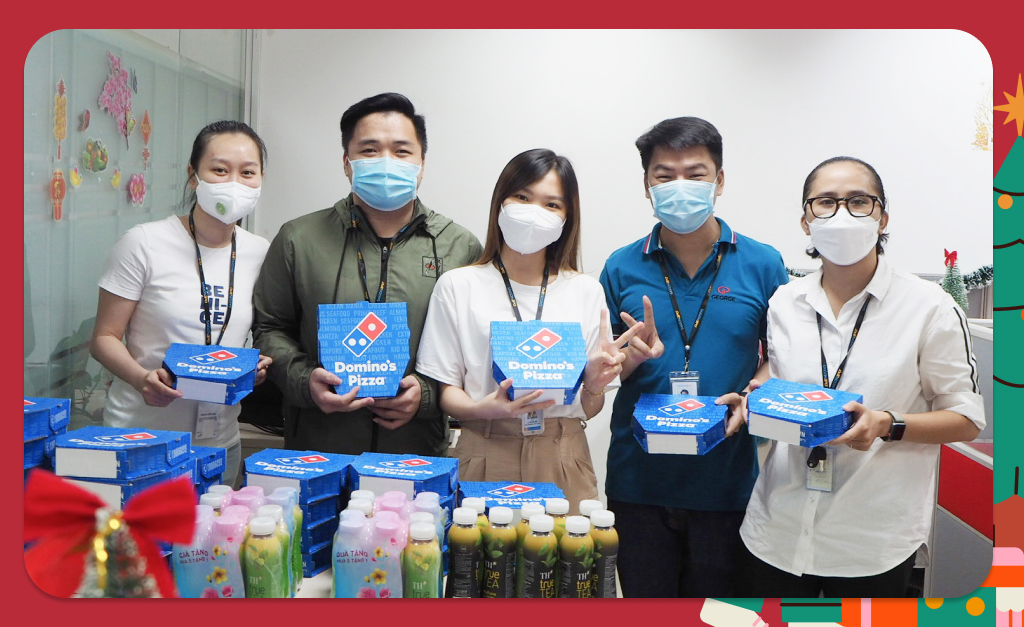 The lyrics of "Hungry Stomach" might be appropriate for the Phone Underwriting Team then:
"Because I always have an empty stomach
Hungry stomach to eat all the delicious dishes in life…" ?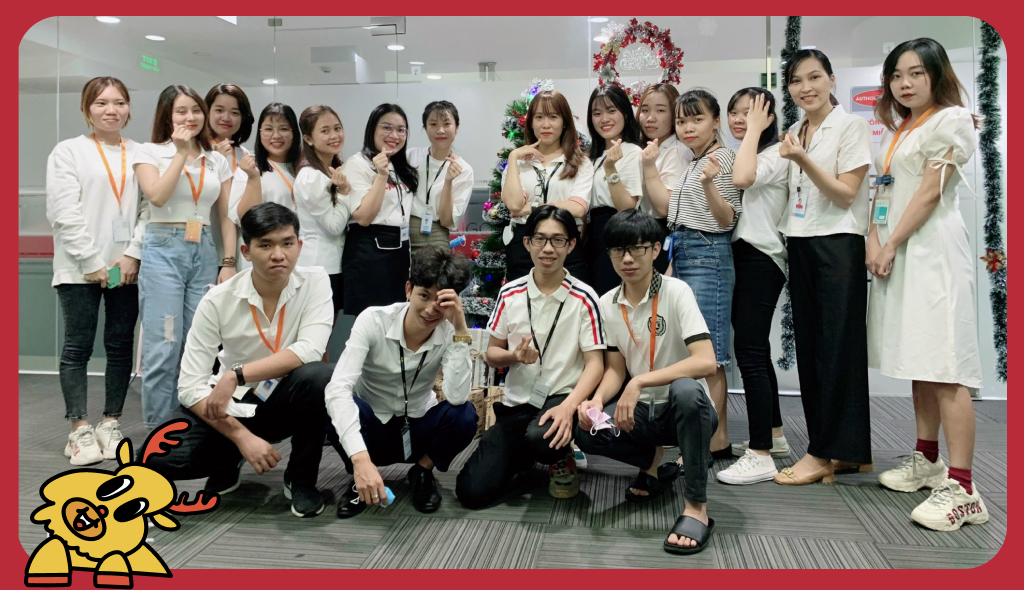 The members of the Telesales Team were also ready for the Christmas party!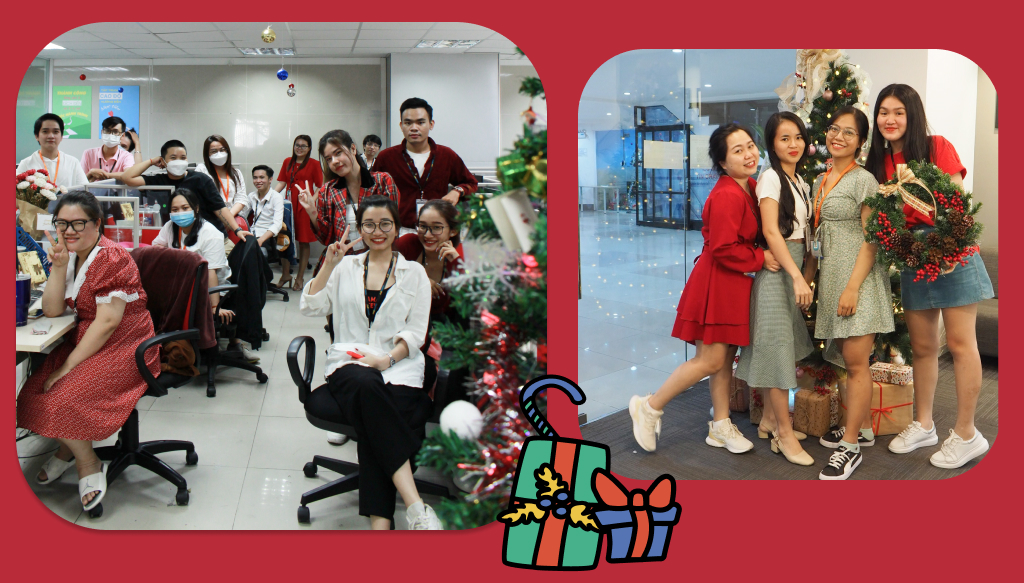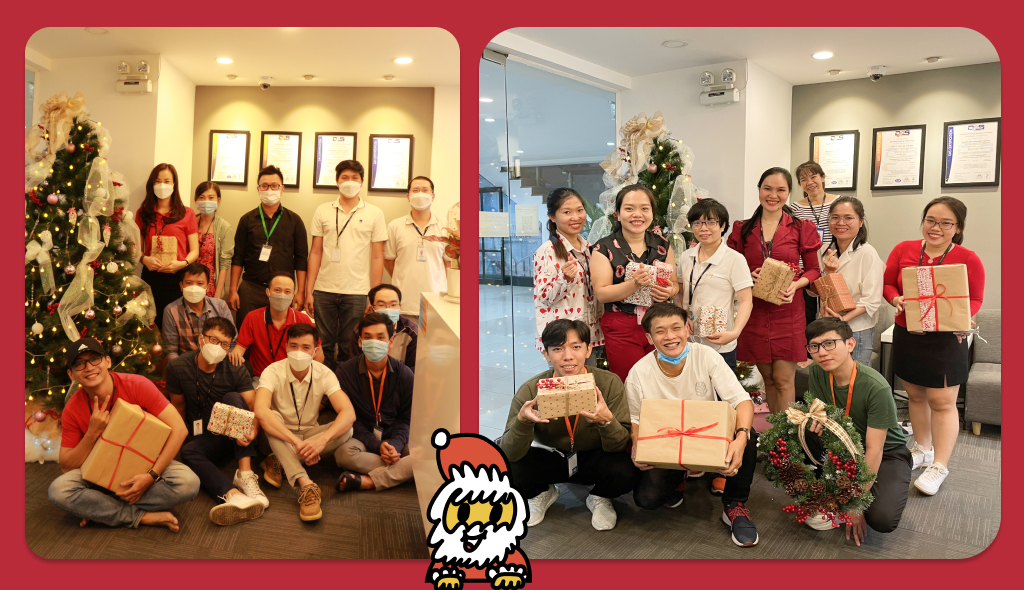 Let's take some photos in SAIGONBPO's space filled with Christmas vibes
After so many bleak holidays, it's nice to have this Christmas together. Wishing all SAIGONBPO-ers good health, joy, peace and happiness this Holiday.
MERRY CHRISTMAS 2021.